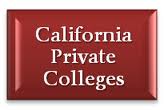 California's public higher education is feeling the budget crisis.  Up and down the state students are finding it more and more difficult to get into certain classes or realizing that programs are being cut.  With now five years of funding cuts, the state's public higher education systems are feeling its effects more and more.  Many students are now turning to private colleges and universities for enrollment, where faculty is expanding and state-of-the-art construction seems to be popping up.  Others are looking into out-of-state schools to get their degrees.
Freshman and transferring students seem to be disillusioned with spiraling tuition for fewer classes at California State University, University of California and even in the community colleges.  Independent colleges in California and Universities in neighboring states have been experiencing higher enrollment figures and more interest when it comes to California students.
At the University of La Verne alone, enrollment has soared almost 70 percent over the past five years.  Vice provost at La Verne states, "When it takes more than six years to graduate from a public university, that makes all of California's private schools a much better value for the money."
California has been known to offer its residents an affordable college education, but due to its budget crisis this belief is now slipping.  $2.5 billion in funding cuts to higher education has occurred since 2008 making it harder and harder for higher public education to retain a high enrollment.
This same budget crisis has forced state colleges and universities to boost tuition, slash faculty and cut back enrollment.  This all in turn makes it harder for students to get admitted, come up with money, graduate on time and even find a space in crammed classrooms.
Taking advantage of this predicament, independent schools have responded by publicizing their small classes, course availability and on-time graduation.  They have also made improvements to their financial aid.  This tact makes for an appealing enticement.
Independent schools seem to be picking up the slack from the state systems, but according to Patrick Callan, president of Higher Education Policy Institute in San Jose, many students are still falling through the cracks.  Callan says, "The privates are going to help a lot of students, but they account for a small amount of capacity.  The scale of this problem is too big.  In California, most students are in the big public systems."
Applications at the Universities of California have risen for eight consecutive years and tuition remains a relative bargain despite recent hikes.  The public universities are caught between rising demand and shrinking funds, but continue to serve many students.
These problems will continue unless California starts to invest more in it public higher education.  Education is the key to success it's time to treat it that way.