To get into the business world, you have to learn about business. To learn about business, you have to get an education on the subject. That can easily be accomplished by earning a degree in Business. But what if you want to start a business of your own? Sure, that involves learning about the industry but is this route ideal for those focusing on becoming an entrepreneur?
Following the logical train of thinking, one would think that in order to be a successful entrepreneur, a person should obtain a degree in Entrepreneurship. Does such a major exist? It does. Is it enough or would it be better to just stick to a degree in Business? There are a few different factors each student needs to evaluate in order to make that decision for themselves.
What a Business Degree Does
Business degrees continue to be one of the most popular programs for college students to enroll in. This type of degree program tends to be broad, covering a wide range of subjects that all come into play as it relates to the running/operation of a company. Accounting, Finance, Marketing, International Business, Human Resources and Economics–among others–are just a handful of such courses one can expect to take.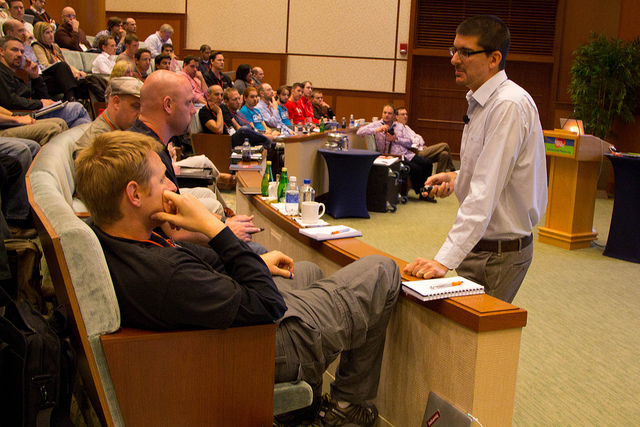 Business degrees, like Business Administration, are more about educating students in a well-rounded manner. Equipped with knowledge across the board of business-related subjects, graduates can then go on to find their niche.
The next step after graduation includes going straight into the workforce or moving on to graduate school, where they have the opportunity to further their skill set in a more concentrated area, including Entrepreneurship.
What an Entrepreneurship Degree Does
While a Business degree program is all about the well-rounded approach, Entrepreneurship degree programs are straightforward and deal specifically with subjects related to all the factors needed to start, operate and ensure a company's success. There are business subjects involved of course, but students receive a more hands-on education on matters like business plan development, venture capital funding and market assessment, among many others.
Not all Entrepreneurship degree programs are structured the same way but in general, they serve to educate students about the process of planning, funding and launching a company and how to keep it thriving. There are some Entrepreneurship degrees that use the well-rounded approach similar to a traditional Business degree. It is important for students to thoroughly review the curriculum and courses involved for each degree program they're considering.
Which One Should You Choose?
Students that know without a doubt they want to learn everything possible about business will likely find what they want in a traditional Business/Business Administration program. Those with a strong entrepreneurial spirit will want to seek the most direct path, which would be an Entrepreneurship degree program. However, it is in any student's best interest to also pick up a minor to cover all their bases.
For example, Business Administration majors can benefit greatly from a minor in Entrepreneurship. An Entrepreneurship major can also gain the same benefits from a minor in Business.