Affording college is perhaps the #1 challenge for any student with dreams of earning a degree. This challenge is shared by students across the nation as well as in other countries. Studies show the numbers of international students with goals of attending an American college or university continues to grow each year.
Having international students interested in enrolling at American schools is great for colleges but it tends to be a very expensive way of pursuing higher education. However, there are ways to create and maintain a budget early on so that students coming from other countries won't be too shocked by the sticker price of a US college education.
Budget for More Than Tuition & Fees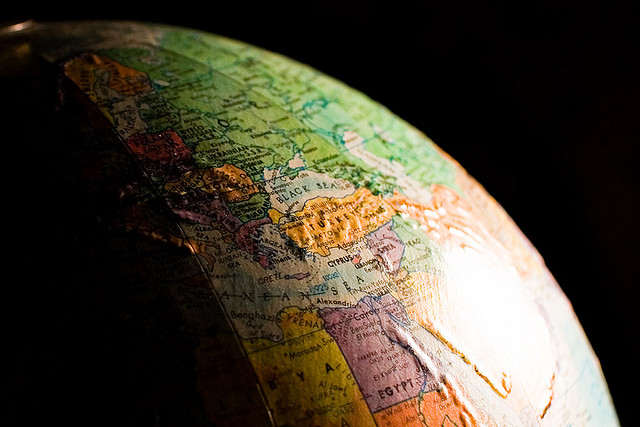 Attending a college or university in the United States does come with tuition and fees as the main cost factor but it's not the only one. Below are additional, common factors that international students need to include in their calculations for how much their educational goals could potentially cost them:
Additional fees that apply only to international students
Housing/Lodging
Textbooks/Related School Supplies
Meals
Transportation (if applicable)
Health Insurance
Cost of Living Based on Location
International students trying to save money for their education could use the last item on the list–Cost of Living Based on Location–as a great starting point. Applying to colleges and universities in a large, metropolitan area means an entirely different cost of living (often much higher) compared to applying to campuses located out in a more rural locations.
The more international students understand about the cost of living and how it applies to colleges, the easier it will be to calculate  how much they need to save up and how much they could end up spending.
Don't Count Out US Financial Aid
Although the financial aid opportunities at US colleges are usually only reserved for students that are US citizens, not all campuses completely leave out international applicants. There are campuses that offer certain financial aid opportunities like scholarships designed for international students.
Once a list of potential schools to submit to has been put together, international students should thoroughly go through each school's official website in order to see what financial aid options are available and which ones could apply to them. If no such information can be found, it's worth emailing or calling the school's financial aid office to investigate further. Receiving a confirmed "yes" or "no" will be helpful in crossing off which campuses offer this type of assistance.
Consider Work Study Programs
A number of schools offer work study programs for its students as a means of earning income and credits (if applicable). Some campuses also have a version that caters to international students. If such a program exists, it will be listed on the school's official website. Taking part in a work study program is a great way for international students to become more immersed in the campus community, build lasting friendships and earn money to help them with school-related and cost of living expenses.