It's no question that for many students, colleges and universities end up becoming a home away from home. Campuses both large and small do their best to provide students with not just the educational resources required to help them earn their degrees but additional services so students can maintain a healthy lifestyle. Student health centers and gym facilities are just a few of the most common resources available.
Counseling services are another benefit that often goes unnoticed and/or unused by students. The word "counseling" still carries a somewhat negative connotation and the stigma that comes with it is often enough to prevent students from seeking this type of treatment out. However, there is nothing negative about seeing a counselor. In fact, it can do a whole lot of good.
Just as with on campus health centers, counseling facilities at colleges and universities employ professionally trained individuals, whose sole purpose is to help anyone in need. The actual services offered vary from school to school but common services could include:
one-on-one sessions with a psychologist
short-term treatment/self-help options
referrals to providers off campus
self-help and personal growth workshops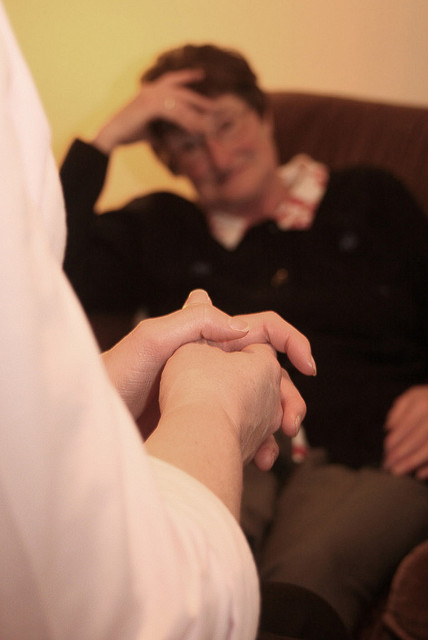 There could be a number of reasons why students may want to talk to a campus counselor. Feelings of homesickness, experiencing a traumatic event, suffering from bouts of depression or anxiety and/or simply the need to talk about personal feelings and life challenges are all sufficient reasons to make an appointment at the campus counseling center.
No issue is ever too big or too small and if the center can't accommodate a student's needs, they'll refer them to somebody that can. Additionally, utilizing these services could be free of charge or only require paying a very small fee (in some cases, use of the counseling center is already included in the cost of tuition and fees).
College counseling centers aren't just for personal and/or sensitive matters. Some facilities also include other essential types of counseling, such as academic and career counseling. Workshops allow students to engage in activities where they can learn more about the tools, resources and steps needed to make sure they successfully reach graduation by their intended date, have the ability to speak with professionals as to what path they should take with their major as it applies to a future career and even learn tips to improve their odds of acing an interview.
Having all these services available in a college's counseling center is a one-stop-shop for students. Because the facilities are located on campus, even the busiest class schedule can still allow a student to set up an appointment or do a walk-in. Students that have never considered counseling of any kind may find exactly what they've been looking for through this service. All it takes is one quick visit and chatting with the staff to find out how a student can benefit. Additionally, all college counseling centers implement very important confidentiality agreements so anything students discuss will not be shared with anyone else.