There is no amount of money people aren't willing to spend in order to age gracefully and try to beat the signs of aging. From the skin care and anti-aging industry to day spas and salons, these businesses continue to enjoy steady profits and life long customers seeking the latest and greatest products and procedures.
One job position that falls under the skin care and beauty category and is quickly becoming popular is that of an esthetician. As an expert in skin care, estheticians specialize in using the most advanced treatments and methods to improve the look and feel of a person's skin. Many of the treatments target the complexion but there are also full body treatment options that estheticians offer as well.
What makes an esthetician career different from similar positions in the field is the fact that to practice in this profession, licensing is required. The actual requirements vary from state to state so future estheticians will want to follow the guidelines as set by the state they plan to practice in.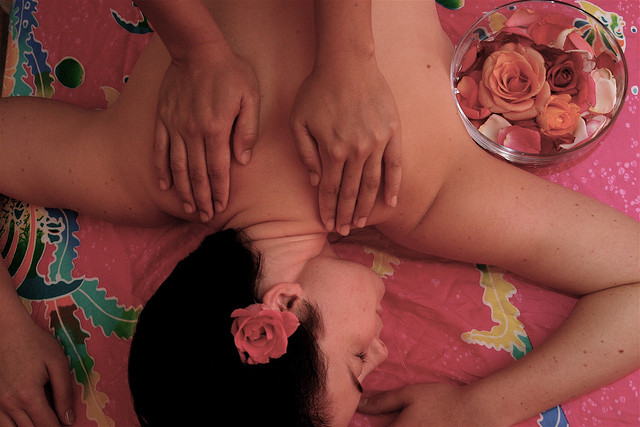 Dealing with skin care and advising customers about regimens as it relates to their skin calls for a high level of training and formal education.
Just as a person places trust in a doctor to treat them according to the doctor's knowledge and expertise, the same can also be said for the relationship developed between an esthetician and a customer.
The first step towards becoming a professional esthetician is to enroll in a program that will result in either a degree or certificate in the field of Cosmetology or Esthetics.
While training is crucial, a certificate or associate's degree is often enough to get a student's foot in the door.
Through courses, students will learn the ins and outs of basic skin care, ingredients, skin types, as well as the most up to date methods, techniques, procedures and equipment. Aside from consulting with clients about skin care and products, many estheticians also perform beauty salon services, such as waxing, exfoliating, chemical peels and electronic devices commonly used in the beauty industry.
Once the education and training component has been fulfilled, students must then go on to take and pass a state licensing exam. After passing the exam, a license will be issued to the individual, giving permission to practice professionally. Most states also require estheticians to have their licenses renewed every two years, as well as participate in continuing education to stay up to date on the latest trends.
There are a number of places where estheticians typically find employment. Nail salons, resorts and day spas are the most common. However, it is also possible to be self employed in this profession. Many successful estheticians operate from home or lease space where they treat their customers. Pursuing this type of employment calls for a strong business sense, as well as customer service skills and even a knowledge of sales, since estheticians sell/promote the skin care products they use.
Self employed professionals can greatly benefit from joining a professional organization for estheticians and other beauty experts, such as Aesthetics International Association.