The average financial aid award is about $12,000.  All students regardless of race or income are eligible for a share of the billions of dollars available in aid.  In order to obtain as much of that money as possible, there are a few mistakes you need to avoid when filling out your Free Application for  Federal Student Aid (FAFSA) form.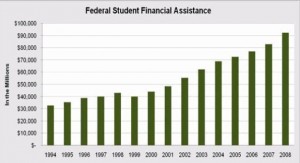 You are looking at over a 100 questions about income, assets and dependencies on the FAFSA form. This can look to be a little overwhelming those first-timers.  Finding the time to fill it all out is the hardest part.  A could-be problem with the FAFSA is that all information given is subject to verification, so answering the questions honestly and double checking your answers is very important.
What To Do.
Be accurate.  The federal government will reject your application if there are errors such as miscalculating gross income or as simple as forgetting to sign the form.  Accuracy is very important.  If the application is not rejected, a simple mistake in any calculation can decrease award money, so be cautious and carefully re-check all your answers.
First-come, first-served.  If you want to be in the best position to get all the aid that you are eligible for, then you need to file your application as close to January 1 as possible.  You can use income estimates and update the application with final income amounts later.  The longer you wait the more others will be ahead of you.
Do not count all your assets.  On the FAFSA some things do not count as assets.  A primary residence, retirement plans, small family-owned business and the cash value of life insurance are some examples of this.  By reporting assets incorrectly it can become a costly mistake.
Be careful filling out the "dependent" questions.  A student may be supporting themselves, but under FAFSA rule that does not necessarily make them "independent."  Many students are considered dependent until they are 24 which requires their parents' income on the FAFSA.  If the student's parents are divorced, then only the income of the parent with whom the student lived with the most in the past 12 months is needed.
Always double check your application.  It is very easy to transpose numbers or even mistype them.  Double check everything you do not want a little mistake to cost you a lot of lost money.  Answer all questions honestly, accurately and make sure to complete the entire application.
Get professional help if possible.  Financial aid offices on college campuses can provide guidance to their students.  There are also a fee-based and free FAFSA preparation services which is allowed.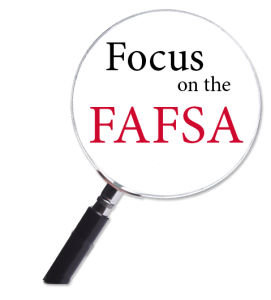 College will help your future goals become reality, but it is not an inexpensive endeavor.  It cannot be stressed enough that mistakes on your FAFSA application can either make you ineligible to receive any aid at all or decrease your aid amount by a great deal.  Make sure you also look into any and all scholarships that you may qualify for.  Every little bit helps.  Good luck!