Young people that spend much of their free time playing various video games might be perceived as wasting their lives away but for gamers with their eyes on a college degree, this "hobby" could be just the thing that gives them a chance at getting free money for school.
There are plenty of scholarships designed for students with various talents, hobbies and skills that could be considered a bit outside of the norm. Video gamers are also included in those special niches. So if you're a student that loves video games, read on to find out if any of the following scholarship opportunities could put you that much closer to your college goals.
It is important to note, however, that being a gamer alone isn't enough to meet the requirements. Good grades, essays and/or letters of recommendation could be additional criteria that must be fulfilled.
Twitch & Alienware Scholarship Program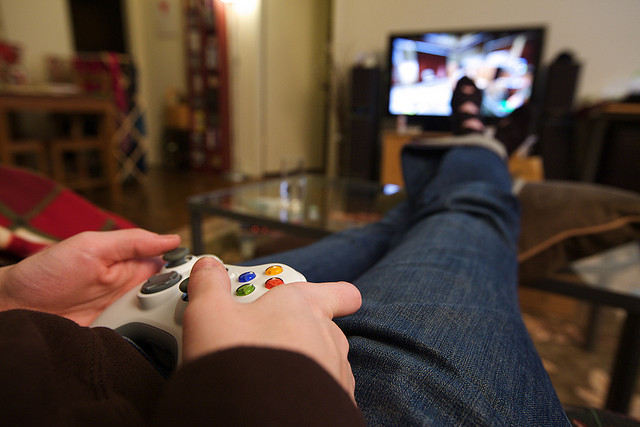 Anyone familiar with playing games on the Internet has more than likely heard of Twitch, an online gaming site. Its scholarship program was created to recognize prominent video game players while offering financial aid to encourage them to pursue higher education.
There are five winners chosen, each of whom will receive $10,000. The funds will be distributed once Twitch has demonstrable proof that a student has been enrolled and registered at an accredited college or university.
Some of the requirements applicants must meet include but are not limited to maintaining a 3.0 GPA and proof that they have earned a high level of achievement in any of the scholarship's listed gaming categories: top tournament placements, in-game rankings, regular involvement with games/gaming groups, regular game streaming on Twitch and other types of gaming involvement deemed acceptable by the judging panel.
In addition to being a big video gamer, candidates hoping to snag the $10,000 award through The Penny Arcade Scholarship must be an example of a person who intends on positively impacting the game industry. Students who are not just gamers but hope to one day obtain a profession in this field are encouraged to submit an application.
Applicants must be currently enrolled at full-time status at any accredited college or university with a minimum 3.30 GPA. While they're allowed to be in any major, students must have plans to become involved with the game industry in some aspect.
SOE G.I.R.L. Scholarship Program
Short for "Sony Online Entertainment Gamers In Real Life," the SOE G.I.R.L. Scholarship Program is specifically for female video gamers who plan on seeking employment in video game development and design. Ideal candidates should be female students currently enrolled at an accredited college or university, who maintain a 3.0 GPA or higher and is majoring in any of the following fields as they relate to the game industry: design, video game art, visual effects, animation, programming and production.
Only one winner is chosen each year and will receive a $10,000 scholarship but that's not all. The winner also has the option of participating in a paid 10-week internship working at one of the offices for Sony Online Entertainment.