Just because you're a college student doesn't mean you can't still be a fashionista. Female college students hoping to revamp their wardrobe will want to take note of the latest fashion trends for the Fall season.
Warm Coats in All Colors of the Rainbow
Fall means the weather will be a bit chillier. Students attending schools in areas known for being damp and cold will want to invest in a quality coat. Opt for one in orange, a lighter shade of blue or even purple instead of the tired and traditional black and shades of gray. With the latest trends showcasing warm coats in a variety of colorful hues, female students no longer have to be worried about what others will think of them as they strut around campus in their yellow hooded coat or bright red pea coat. This particular wardrobe item finds itself typically on the higher end of the price spectrum. However, with enough searching (especially online), any student can find a good coat for the Fall for as low as $50. Look for online retailers offering special discounts on certain items and/or free shipping for first-time customers. Additionally, many traditional clothing stores are trying to offload their surplus of coats so keep an eye out for special, limited sales offers.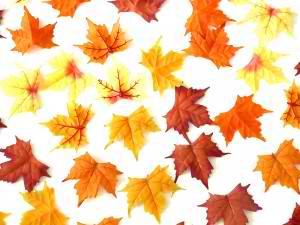 Do the Polka…Polka Dot, That Is
Who says polka dots are only for kids or reserved for an itsy, bitsy, teenie, weenie, yellow polka-dot bikini? Fashion trends for the Fall are telling fashionistas that it's okay to add these fun dots to their wardrobe. There is a lot of flexibility with this particular trend for college students, since there really is no right or wrong way to wear this style. Polka dots are making their appearance on everything from umbrellas and rain boots to sweaters and jackets. Choose your favorite color, fabric and style and you'll be on the right track.
Go Maxi or Go Home
Want to be comfortable but still stylish? Instead of sporting the lazy, unkempt outfit many female students wear during the Fall (think about your favorite oversize sweater, jeans and boots), fashionistas now have more options available to them by going for clothes featuring the "maxi" style. Even though the temperatures are starting to dip, maxi dresses and skirts–when paired with the right ensemble–can still keep a girl warm while showing off her style sense. Try pairing a maxi skirt with an oversize cashmere sweater with a belt (the Fall season doesn't mean you need to hide your figure!) or putting together a maxi dress with a fashionable hoodie. With the maxi trend, you'll have the best of both worlds.
Make Them Green With Envy
No one really knows why certain fashion trends come into the spotlight when they do. Even though there's no real rhyme or reason, female students with a love for all things green will enjoy sporting this new trend on campus. All shades of green are up for grabs for the Fall so indulge in a mini shopping spree and invest in a cute green beanie cap, green tights or sweater–just don't wear them all at once!