From seeking out jobs to apply to and polishing their resumes to learning how to nail an interview, college grads tend to focus the most on these areas but don't give much thought as to how to handle actually getting a job offer.
Although receiving notification of a job offer is reason to celebrate and appears pretty straightforward, what should be done when there is more than one offer on the table? It is flattering to have more than one employer wanting to hire you but failing to choose the right opportunity could mean starting off on the wrong foot in the working world.
Do an Evaluation
For each job offer you've received, take a few moments to reflect back on your experience with each company. Evaluate how you felt during that time. Some questions to ask yourself to initiate this process could include:
How did you feel during the interview? How about afterwards?
Did you instantly feel comfortable with the interviewer?
Did you get a chance to observe the current employees in their everyday surroundings? If so, did they appear happy?
How did the employees interact with you (if applicable)? Were they friendly and welcoming or a bit standoffish?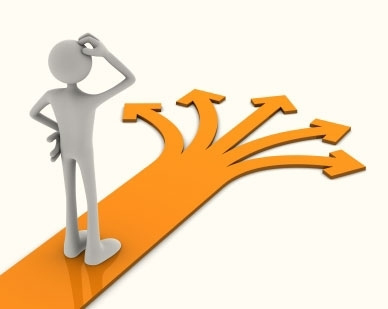 Don't forget to take into account what your communication/correspondence has been like with each employer.
Was the phone or email correspondence timely? Did you feel that they addressed all of your questions and concerns?
Compare First Impressions
Trusting your gut is an important instinct to have but instead of putting your entire decision on your gut alone, use it to help prioritize which offer would be the most appropriate.
Think about how you felt once you walked through the company's door. If it helps, list your first impressions on a piece of paper. Do this for each company you interviewed with and compare the results.
If at anytime you felt uncomfortable or unsure during the interview, it could be a sign of more than just nerves. Remember, this will be a company that you'll be working at for a period of time. The more comfortable you felt during the interview, the more likely those good vibes will be to continue once you go from being an interviewee to employee.
Prioritize
Recent college graduates shouldn't make the mistake of jumping at the first job offer that comes their way. When reviewing prospective offers from several employers, it is a good idea to think about which opportunity will get you the closest to your career goals.
It goes without saying that any job offer that is directly related to your field/degree earned belongs at the top of the list.
Respond to All Offers in a Timely Manner
Most job offers have a tight deadline for you to respond. It is recommended to take a day or two to think about each offer but avoid waiting too long. Remember, there are others vying for the same position. Don't just respond to the offer you plan on taking, but the ones you're turning down as well.