Applying to colleges is no easy task and the one result all students want is to be accepted into their top choice. Being offered an acceptance letter is a dream come true but what happens when a student has more than one letter to choose from? While this might seem like a great situation for someone to find themselves in, the truth is that making the final decision can be a stressful one. Of course a decision has to be made sooner or later.
Certainly, there are the common sense methods, such as listing the pros and cons between the schools and comparing the success/reputation of each degree program. But sometimes other measures should be taken, if needed. Below are a few additional factors to consider when narrowing down the options and committing to the best choice.
Can You Afford It?
By the time students receive acceptance letters, they should have a better idea as to how much financial aid they'll receive. Money alone shouldn't be the main factor to influence a final decision but it helps to know that the school chosen is one that will fit comfortably within a student's budget. It's important to factor in the cost of all 4 years of attendance (if more time is needed, don't forget to account for that, too).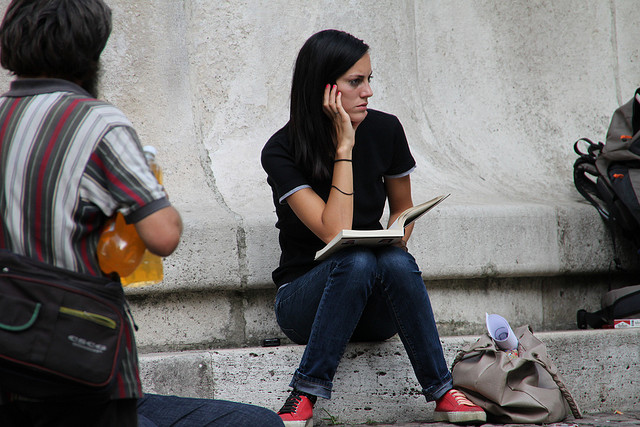 Look at how much financial aid there is to work with and see how far it would go with each school that's offered an acceptance letter.
Consider Life Outside of the Classroom
Sure, students spend a majority of their time in classrooms but that's just one aspect of college life. When considering which school to officially attend, it's a good idea to think about what extracurricular activities, clubs, organizations, Greek life and other hobbies there are for students to get into. Don't forget to also take into account the community surrounding the campus.
If the school's degree program is up to par but the college lifestyle isn't really in sync with a student's personality and preferences, it could make for a less than positive experience overall.
Visit the Campus…Again
Going on college tours is a great way to find out whether or not a particular campus would be the right fit for a student. Upon getting letters of acceptance from more than one school, it's worth making the extra effort to go back and revisit the area. Use this second opportunity to observe things about the school, campus, community and student body that might have been overlooked the first time around.
If it isn't possible to go to all the campuses, narrow it down to the top two or the main one that your gut says is the best and see if that's still the way you feel afterwards.
Never Been to Campus? Make the Trip
Never been to the schools you've gotten acceptance letters to? Then it's time to schedule a visit! This action alone can save a lot of worry and stress during the decision making process.