The selection of courses offered in college vary widely, making it easy for students to customize their class schedules not just according to the requirements of their major but their interests as well. Whenever there is room for variety, it's a good idea to mix things up. Adding courses that have nothing to do with one's major (or minor) is a great way to break up the routine.
Campuses across the country know how important it is to offer these types of fun and "out of the ordinary" classes, as well as those that meet the demand according to new trends and tastes. Below are just a few examples of college courses currently offered by schools, which students will find enjoyable, fun and–of course–educational and informative.
College: Coastal Carolina University
Course: Surfing
Attending a campus located near the beach is a dream come true for students that want to combine their studies with moments of soaking in the sun. Those enrolled at Coastal Carolina University in South Carolina can now take this love of the sun, sand and surf to the next level by signing up for a course in surfing.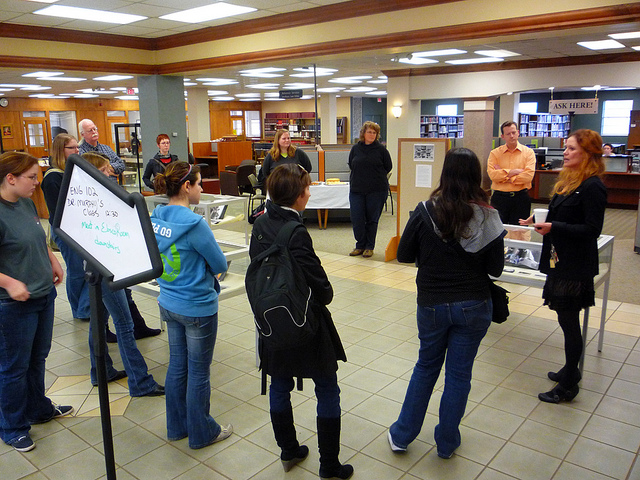 As the course title suggests, students get to learn the ins and outs of this water sport: paddling, standing on the board, catching a wave, etc. 1 hour and 15 minutes of the course are spent in the water applying what's been learned.
However, it isn't all about surfing. Instructors also provide students with insightful knowledge about marine life and even ocean survival skills.
College: George Washington University
Course: Japanese Swordsmanship (Kendo)
Fencing is a course that has been available at various college campuses for a long time. Students looking to switch to something a bit out of the norm may find that signing up for a course in Japanese Swordsmanship at George Washington University could do just the trick!
Learning the art of Kendo, which is the Japanese form of  fencing created by the Samurai, teaches physical endurance, discipline and sportsmanship. Plus, it's pretty cool to  brag that you know your way around a Samurai sword.
College: Michigan State University
Course: Surviving the Coming Zombie Apocalypse – Catastrophes and Human Behavior
Fans of popular television series,"The Walking Dead," video games like "Left 4 Dead" and other forms of zombie folklore now have the chance to put themselves right into the action they previously could only enjoy on the small and big screen. Michigan State University's summer course, Surviving the Coming Zombie Apocalypse – Catastrophes and Human Behavior, revolves around throwing students into a simulated environment where they must break up into groups and complete specific tasks in order to help them survive a zombie-filled world.
Students are also introduced to other scenarios that require problem solving skills, such as surviving a meteor strike and pandemics like the Black Death. However, this particular course is meant to be taken seriously. Aside from the challenges presented, each task, strategy and scenario is also used to teach students how human behavior and nature changes and adapts in the face of catastrophic situations.