Tests aren't usually a favorite subject for students. However, if college is in the future, it is essential that high schoolers in particular understand the importance of certain tests and how the results help to determine their options when it comes time to apply to colleges and universities.
Out of all the tests a student will take in high school, the admissions tests are among the most important (i.e. SAT, SAT Subject Tests and the ACT). As the name implies, the scores gained from these tests will be factored in by college admissions offices to figure out if a particular student meets the criteria for acceptance as an enrolled student.
Still don't see why taking and passing admissions tests is so important? Below are just a few key benefits:
Benefit #1: Gets Your Foot in the Door
High schoolers who have always had dreams of attending college won't get very far in the process without scores from admissions tests to submit. While not all colleges and universities require these kind of test scores as part of the application process, a large number do.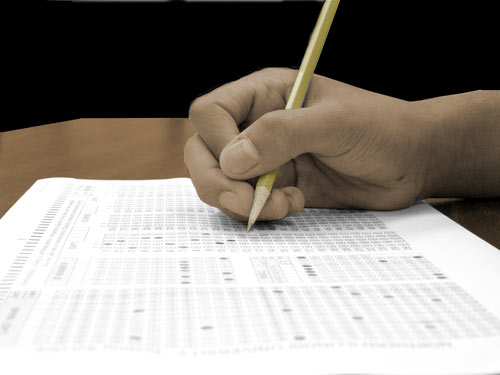 Having test scores to submit means a much wider range of schools to apply to, compared to smaller number of test optional schools.
Benefit #2: Possible Advancement
It isn't just bragging rights students get to enjoy with high scores on admissions tests. Depending on the college a student applies to, their scores could automatically qualify them for college credit.
Because a certain number of credits must be accumulated for students to graduate, receiving this type of credit early on is a great way to advance one's college career and minimize the number of classes needed.
There is also the opportunity for advanced placement. What does that mean? If admission test scores are high enough, a student could be allowed to bypass introductory courses that most incoming freshmen are required to take.
Benefit #3: Find & Secure Scholarships
Receiving money for school is great, especially if they're scholarships and grants, which do not have to be paid back. Students from low-income backgrounds or who know they'll need a lot of financial assistance to afford college can benefit from excelling in their admissions tests because it could make them more eligible for certain scholarships.
Merit-based scholarships in particular are ideal for students with high scores from admissions tests. The more attention the scores get, the more likely it is to increase the chances of being awarded this type of scholarship.
Benefit #4: Bring Colleges to You
Not sure what you want to major in or where to go for college? One way to help get the process in motion is by selecting the Student Search Service option, which is available when a student registers to take the SAT test. By participating in this service, colleges and universities from across the nation will have the ability to send their brochures and other promotional material to a student.
The Student Search Service also allows students to receive information related to scholarships and financial aid programs. Reviewing these materials is ideal for helping students determine what direction to choose for college.