For some reason, people believe that attending community college is "easy." However, the reality is that the courses, degree programs and class schedules can be just as demanding as traditional 4-year colleges and universities. As such, students on community college campuses need to take their responsibilities seriously and realize that earning their degree/certificate and/or preparing to transfer will require hard work.
First time students at this type of school can benefit greatly by knowing how to make the most of their community college learning experience with these tips:
Tip #1: Choose a Degree or Certificate Program That is Employable
It is important for students to pick a degree or certificate program in a field they have an interest in but it is also vital that their decision results in a good chance of obtaining employment upon graduation. Whether a student plans on earning an Associate's Degree or transferring to a 4-year school for a higher degree, the end goal is the same: to find a job.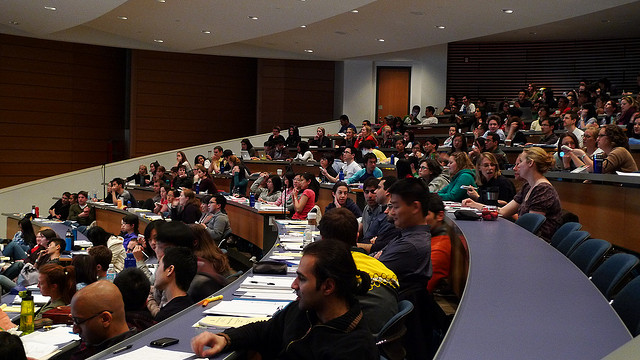 Before applying to a community college, it is a good idea for students to understand which fields currently have job openings and which ones don't. A few of the most employable careers right now include but are not limited to: healthcare, cosmetologists, computer specialists, automotive services and HVAC.
Tip #2: Make Friends with the Advisors
Community colleges and transfers go hand-in-hand. Students with the goal of transferring to a 4-year school need to make it a priority to talk to an academic advisor that is well versed in the transfer process. This working relationship should be sought out from the day a student is accepted to a community college. The sooner a student gets to know a counselor or advisor, the sooner a game plan can be put together and the better the odds are of a student successfully making this transition smoothly.
Tip #3: Make Sure the Credits Aren't Just Transferable But Accepted by the School You Plan on Transferring To
When it comes to the subject of accepting transfer credits, 4-year colleges and universities have their own strict guidelines that must be followed. It isn't just important for students to know their credits will transfer but that it will be accepted by whatever college or university they plan on moving on to after community college. The best way to ensure this is for students to know what 4-year schools they want to apply to and to double check if the credits they're earning now will, in fact, be accepted by those institutions later on.
Tip #4: Know Your Options
Sometimes things don't always go as planned. Students can prepare for any scenario by talking with a counselor or advisor as to what their options are, based on their academic and/or career goals. Creating a plan A is a great start but knowing that there is a plan B and even C available is a smart way for students to know what steps to take, regardless of what challenges or unforeseen circumstances come up.