Selling textbooks, also known as "textbook buybacks," are a common activity college students participate in at the end of each term. Having the opportunity to sell the books back is a method of getting fast cash that many students depend on after a long and costly semester. Unfortunately, it isn't uncommon for students to receive less for their textbook buyback than they originally paid. While it can be disappointing, oftentimes students just chalk up the loss and will accept whatever they can get from the campus bookstore.
However, it is possible to sell textbooks online. Doing so means improving the odds of getting more money back, compared to the campus bookstore. But this process isn't a perfect one and all too often students make mistakes that end up affecting just how much they could potentially get back at the end of the school term.
Mistake #1: Missing Supplemental Materials
Want to get the best textbook buyback price? Sell your textbook(s) with the supplemental materials included. Although this isn't mandatory, making the effort to put the CD-ROM or other materials with the book when sending it off to the company is a great way to maximize the amount you could get. Tossing your supplemental materials or losing them reduces the possibility of  having a successful buyback.
Mistake #2: Being In a Rush to Receive Payment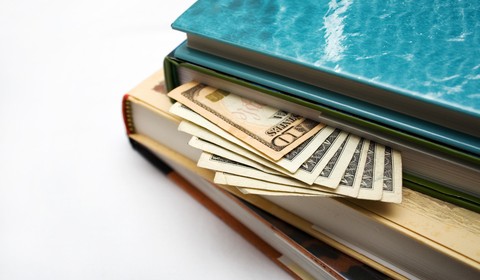 The thought of getting money for textbooks that are no longer needed is a student's dream come true. But the eagerness to get their hands on those funds sometimes lead to mistakes. For example, PayPal is a popular option that textbook buyback companies offer students.
Although PayPal means an instant transfer of funds, it also comes with a fee. Anyone that's used PayPal to receive money has probably noticed a few dollars missing from the total amount. That's because PayPal automatically deduces its fee from each transaction.
If you plan on selling more than one textbook and are looking at a good buyback amount, be smart and opt for having a check snail mailed to you instead. It might not get to you as fast as a PayPal payment but at least you know you'll be receiving every cent.
Mistake #3: Trying to Sell Damaged Books
You wouldn't spend your hard earned dollars on a textbook that has obvious signs of damage, would you? Then why would you expect a textbook buyback company to pay top dollar? This is perhaps one of the strictest conditions that these companies state on their websites when it comes to their buyback policy. It's important to review the rules and policies for each company you're thinking about selling your books to. Some don't mind a little wear and tear, while others will only buyback books that are as close to its original condition as possible.
Mistake #4: Not Following the Rules
When preparing to ship your books to the company, make sure you read and follow of the packing instructions. Failing to do this properly could delay your payment or cause your package to be rejected altogether. Do things right the first time.