San Diego has a score of reputable companies and organizations that would be ideal for college students hoping to get more hands-on work experience via a summer internship program.
Jack in the Box Legal Internship
Don't panic–this isn't the typical, run-of-the-mill fast food job. This internship program is all about teaching students pursuing Law the inner workings of the popular fast food chain's legal department. Interns will learn firsthand about Jack in the Box's franchise law and disclosure requirements. Daily duties and responsibilities include but are not limited to:
Reviewing actual company legal issues
Assisting in strategies for resolution
Taking on assignments, as required, related to corporate governance, franchising, employment litigation, corporate secretary and real estate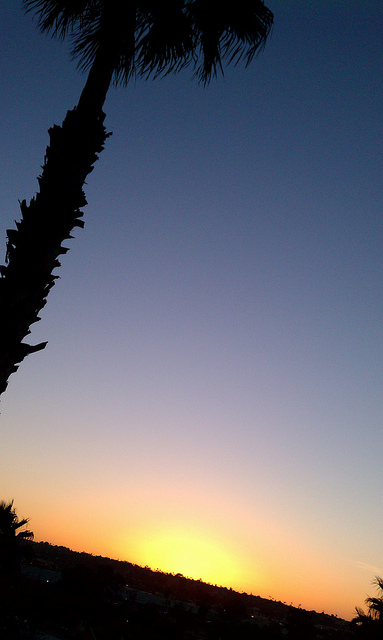 The Jack in the Box Legal Internship is unpaid. Ideal applicants should be currently enrolled at an accredited college or university, tech savvy and pursuing a legal degree.
AT&T Student Internship
IT students will find a great combination of learning and hands-on experience through the AT&T internship program. With onsite job training, interns will be equipped with the knowledge to be a part of one or more project teams. Additionally, each intern will have their own assigned mentor–one for project related tasks and one for additional skills development. Tasks interns could be responsible for include but are not limited to:
Project management
Problem solving using the appropriate IT solutions
Perform duties as assigned within a collaborative group setting
Those pursuing a BS/BA in MIS, Computer Science or another related field are eligible to apply. They should also maintain a 3.2 GPA or higher, as well as possess strong communication and teamwork skills.
Liberty Mutual Underwriting Internship
What better way to make a student's resume stand out than by listing their time working at a Fortune 100 company? Students will assume the role of a commercial underwriting intern, where they'll work alongside professionals by providing support in day-to-day tasks, such as:
Reviewing, evaluating and categorizing incoming documents
Learning the company's basic underwriting systems and applications
Preparing insurance forms/documents, correspondence and other insurance transactions
The Liberty Mutual Underwriting internship program is paid. Applicants must maintain a 3.0 GPA or higher, be currently enrolled at an accredited college or university, working towards a Bachelors degree and possess stellar analytical skills.
San Diego Airport Career Experience Internship
Students with an academic interest in human resources will want to look into the San Diego Airport Career Experience. Focusing solely on Human Resources and Training Organization Development, interns will be assigned to a designated department, as well as participate in group settings. Interns can expect to take on duties such as:
Planning and presenting computer-based training pilot sessions
Helping with the development of data gathering and integration
Developing new employee online onboarding courses
Providing project plan coordination and support for implementation
Applicants should be enrolled at an accredited college or university, majoring in a field of interest related to the purpose of the internship. An ability to work with others, multitask and handle basic computer equipment and applications is also preferred.