Social media has completely changed the way people connect and interact with one another. This isn't necessarily a bad thing, however. Since college students tend to be the most common demographic that engages in social networking sites, it can be easy to see how their online social lives could end up becoming more of a priority than their offline relationships with other people.
College bound students should understand the importance of fostering and maintaining offline relationships, both on and off-campus. This shouldn't be limited to fellow peers, either. Aside from other students, there are a handful of important people that can make all the difference in a person's college experience.
Staff Members Within Your Department
Regardless of what degree program students end up declaring, the extent of their interactions shouldn't end with their professors and instructors. These aren't the only academic professionals around. Each department that represents a major is filled with tons of staff members and advisers, who have their own amount of experience and expertise to offer.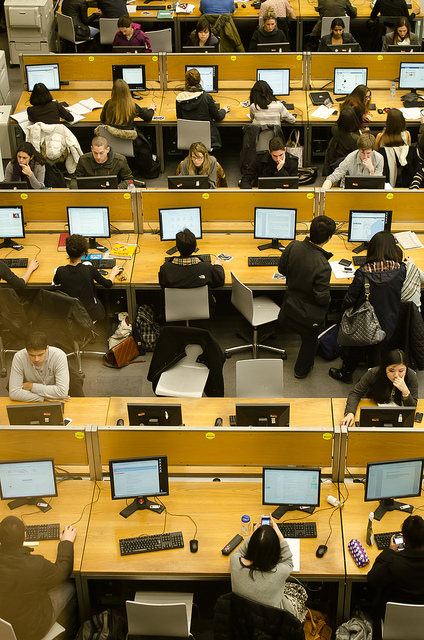 Becoming a familiar face in the department of your degree program could open many doors in terms of networking. Staff members take notice of such things and when they sense that a student is committed to their field of study, they'll often go out of their way to share insider knowledge and other gems of information typically not available to other students within the same degree program. Remember: it is good to have "friends" in high places.
Resident Advisers (RAs)
Starting a college education often begins with transitioning from home to life in the dorms. In most cases, there's no way around interacting with resident advisers. Instead of ignoring or resisting this form of authority, it could be greatly beneficial for incoming freshmen to develop a good rapport with their RAs.
Getting in good with one or more RAs in the building can make life a lot smoother for students. When resident advisers know they can trust the students, it usually makes them less likely to treat everybody like children.
Academic Advisers
This is a given but not enough students understand why. Incoming college students have quite a learning curve ahead of them. However, their school doesn't expect them to figure everything out on their own. Academic advisers are there for the sole purpose of serving as the campus go-to-person for any and all needs.
From selecting the right courses, to determining which degree program would be the best fit and what resources are available, "friending" this type of academic professional offline can save students a lot of worry, stress and potentially bad decision making.
Health Center Staff
Long nights of studying, lack of sleep and high levels of stress are common among college students. It doesn't hurt to make friends with the staff and medical professionals at the campus student health center. Knowing one or two people by name at this facility can help students feel more comfortable seeking services when needed, whether it's for an illness or counseling.