College internships should be all about gaining experience and developing connections for networking purposes. However, for many students, the idea of putting in hours each week working for a company with no paycheck can be a bit discouraging. Those interested in seeking out paid internships have a good amount of opportunities to choose from but if you really want to have the best of both worlds, you may want to check out the 4 companies below. Business, Accounting and Finance majors will definitely want to get in on the action, since these companies not only offer paid internships but a rate that is definitely above minimum wage.
Paid Internship #1: Procter & Gamble
Pay Rate: $26/hour
Procter & Gamble continues to be one of the largest manufacturing giants in the world. Just about every household has at least one product that has the P&G name on it. As a result, this company has a huge presence in the U.S. and plenty of paying internship opportunities for students that want to learn the ropes. The FAST internship program introduces college interns to situations that require them to work in teams to identify and propose solutions to various strategic challenges as they relate to the daily operations at Procter & Gamble. Students that need to relocate for their internship may also be eligible to have those costs covered. Additionally, P&G has an impressive reputation for hiring 70-80% of its interns into full-time positions.
Paid Internship #2: KPMG
Pay Rate: $24.80/hour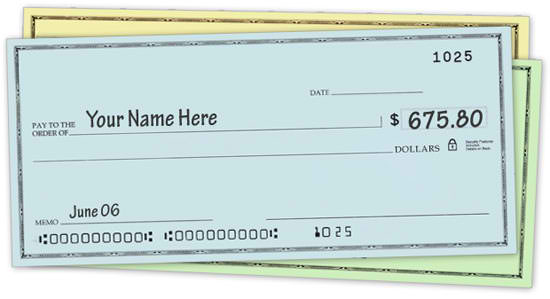 KPMG is a company that has built its reputation on providing quality audit, advisory and tax services to clients in over 140 countries. Interning at this firm guarantees a great paycheck as well as a thorough, hands-on training program that introduces interns to all aspects of working at the KPMG firm. Not only will students learn the ins and outs of the company's operations, they'll receive personalized training to help them develop the skills needed to successfully transition from intern to employee. KPMG values its interns so much that they even give laptops to interns in their senior year of college to help with their studies.
Paid Internship #3: BP 
Pay Rate: $23-$26/hour
Love them or hate them, BP knows how to take care of its employees and interns. The company has a constant need for fresh and agile minds that can contribute their analytical and problem solving skills to creating solutions for a variety of situations as they develop. Like P&G, BP provides opportunities for its interns to become eligible for well paying, full-time positions upon graduation from college and/or completion of the internship.
Paid Internship #4: Deloitte & Touche
Pay Rate: $24.50/hour
Deloitte & Touche specializes in the fields of consulting, tax, audit and financial advisory. With tons of office locations not just in the United States but in 150 other countries, interns working at Deloitte & Touche can expect to be involved in a very fast-paced and hands-on environment. The firm requires its interns and employees to produce results while maintaining an active workplace that doesn't fall under the stereotypical "quiet cubicle" atmosphere.