Private colleges and universities are thought to be in a category all their own. This is somewhat appropriate. While not entirely different from public colleges, there are some distinct differences that separate the two types of institutions. Many college bound students hope to aim for the best of the best and although the cost of attending a private college can be sky high, graduating with a degree from such a school is considered worth it.
Applying to private colleges, however, comes with even more stringent criteria compared to their public counterparts. The applications and supplemental materials don't really differ from traditional public schools but the factors that influence admissions officials often does.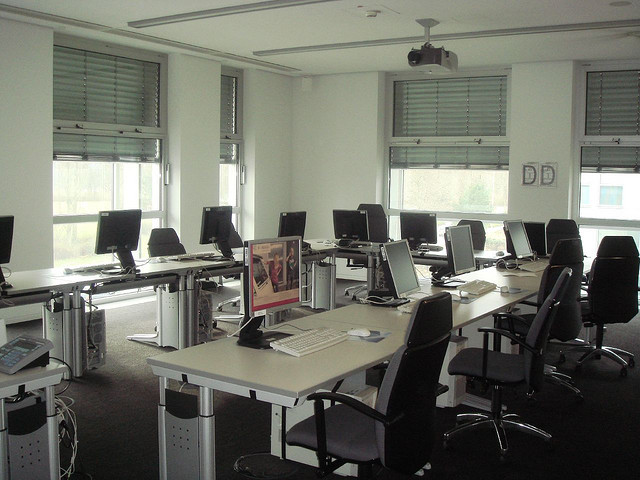 Although students should pay attention to every detail and aspect of their applications, the following factors highlighted below have been listed as the ones that private college admissions officials put a lot of weight on.
Essays
Personal statement essays are often the first introduction private college admissions officials have to an applicant without meeting them in person. While the application itself provides essential information, it is the essay that carries a lot of weight because it is written in a student's own words. It is important that the essay portion is one of the strongest parts of a student's submission package.
In-Person Interview
Public colleges deal with thousands of applications each year. This often makes it impossible for schools to conduct in-person interviews with everyone who applies. However, private colleges are known for only accepting a select few each year in an effort to keep their overall student body small. This makes it possible to maintain smaller classrooms and continue providing one-on-one interaction between students and instructors.
Doing well during the in-person interview could be the final clincher in influencing the admissions officials to offer an acceptance letter.
Letters of Recommendation
It is important for private colleges to hear from a student in his/her own words through the personal statement essay and during an in-person interview but equally important is hearing about a student from other credible sources. Letters of recommendation serve just that purpose. It is vital that students choose the right people to ask for letters of recommendation from (family members need not apply, obviously).
What is said about an applicant in a letter of recommendation speaks volumes and plays a huge factor in helping admissions officials get a more well-rounded idea of who an applicant is. Ideal people to ask for this type of letter include teachers, guidance counselors, boss/supervisor (if a student has a job) and coaches (for student athletes). Additionally, if students are involved in volunteering and/or working with non-profit organizations, a letter of recommendation from someone high up in the organization would also be a good fit.
Extracurricular Activities
All colleges, public or private, seek students with interests outside of the classroom. Having a good collection of extracurricular activities to display makes for an even stronger application, especially if they've been members for a long time.