Providing a well written and comprehensive college essay is just one of many parts of an application submission but it is also one of the most important.
When it comes to the meat and potatoes of your essay and crafting what you'll say, it is essential to learn how to use your words wisely in order to paint the admissions offices an accurate picture of who you are as a person.
College Essay Don't #1: Avoid Being Generic
Anyone that's worked at a college admissions office has seen more than their fair share of essays that come across as generic. When choosing examples and experiences to back up the foundation of your essay, make sure you aren't going to sound like every other applicant.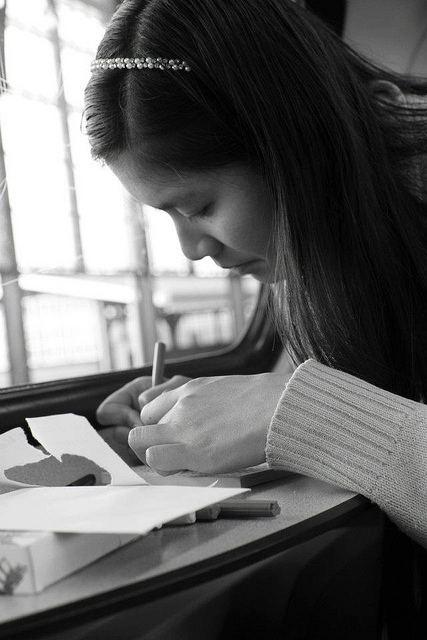 Approach your essay subject in a way that makes you stand out and list relevant examples that explain why.
For example, many students volunteer. It doesn't take much to write about how helping others less fortunate impacted your life. Such a subject has been done to death.
Instead, try writing about what makes you so passionate about volunteering in the first place. What was it about that particular organization or non-profit that you worked with that made it of importance to you? Did something happen in your life that led you down the path to volunteering?
College Essay Don't #2: Stay Away From Being the Comic Relief
Having a sense of humor and smart wit is great but it doesn't always translate well into a college essay. Sure, having a witty approach or more casual/conversational tone is one way to stand out but if it isn't done right, you'll stand out for all the wrong reasons.
If you're going to be witty, the subject matter you choose for your essay has to be solid and well thought out. It is usually best to combine wit with intellect and your style of writing should reflect this.
College Essay Don't #3: You're Not Holier Than Thou
The college essay is all about you but there is a difference between telling someone about who you are and bragging about your accomplishments. Many times students that decide to be very ego-centric in their essay don't realize that they're doing it or how it will come across to someone else.
The essay isn't a resume and has a maximum word count so don't feel the need to list every single activity, award or honor you've received. Focus on 2-3 key achievements and stick to relevant examples that tie in all of those things together into a cohesive essay.
College Essay Don't #4: There is Such a Thing as Being Too Creative
Trying to be creative is what sometimes trips up students when writing their essays. Creativity is good but going over the top can backfire. Worried that what you've written may be too much? Have someone else read your essay and observe his/her facial expression. If he/she has a look of confusion or bewilderment, it probably means you'll need to do a rewrite.