There are strange, odd, out of the box and unique college majors but there are also those that students may not even realize existed. Because these majors are literally in a class all their own, not every college and university offers them. But for individuals looking for something completely different to get into, any of these majors would be ideal.
Auctioneering Degree
Nothing is more fascinating than watching auctioneers perform. With their faster than the speed of light speech and entertaining personalities, it's no wonder that TV shows like "Auction Kings" continue to be so popular. There are some professional auctioneers that found their way into their profession by accident, while others followed in the footsteps of family members.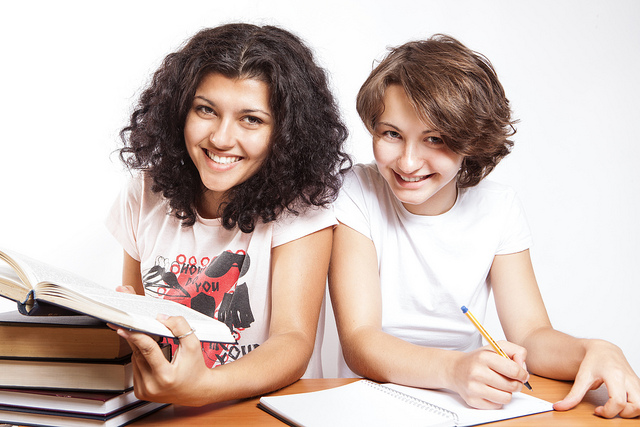 However, the next generation of would-be auctioneers now have the option of actually majoring in this field in college. Being a successful auctioneer means more than just the ability to talk really fast.
In some states, a license is required in order to practice this position professionally and having a degree is a great way to prep for the licensing exams, as well as understand the other preparations that graduates may face.
Packaging Degree
When it comes to the concept of packaging, this shouldn't be confused with design or creation of product labels, which typically falls under the graphic design category. As the name implies, a degree in packaging literally means a person has studied and been trained to design the actual packaging that contains the contents of the product.
It may not sound like a very practical field to study but that couldn't be further from the truth. Over the years, manufacturing and packaging techniques have improved greatly, thanks to the advancements in technology. This means an ever changing way to go about packaging various materials to ensure quality, an adequate shelf life at the store, as well as factors like permeability.
A packaging degree is so relevant to its respective industry that students can earn a Bachelor's degree all the way to a Doctorate.
Puppetry Degree
Comedy is considered an art form by many and this couldn't be any truer for comedians that use puppets as part of their routine. Puppeteers of years past got their start the old fashioned way: through pure trial and error. However, a handful of colleges and universities now offer entire degree programs that focus on the artistry of puppetry.
A Master's degree is currently the highest degree level a person can earn in the field of puppetry. The coursework involved in this type of major entails more than the physical act of learning how to make a puppet talk without moving the lips. Students take part in very hands-on courses, including design work, sculpture, theater techniques, etc.
Citrus Studies
Studying crops and agriculture is one thing but to major entirely in citrus is another matter altogether. Those that graduate with a degree in citrus studies have an expertise and skill set ranging from matters such as citrus grove management and pest control to disease management and post-harvest practices and techniques.