When things change in society, it typically results in a "ripple effect," which can also include education and higher learning. For example, the Internet boom has now introduced a large number of new college majors designed to fill the demand for job positions related to technology and other related industries. Below are just a few college majors that have been created in recent years that either didn't exist before or weren't that relevant to the times.
E-Business Major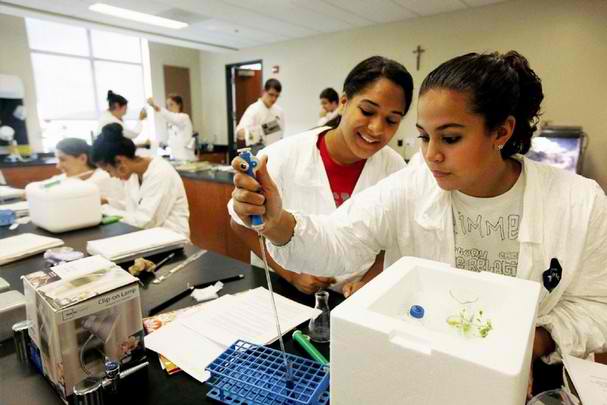 Just about everything in society has an "online version" of itself these days. Having a strong online presence has become one of the top priorities when it comes to the business world. As a result, colleges and universities have begun offering E-Business major degree programs to kill two birds with one stone. Students opting for this degree program are given the training required to navigate business matters, as well as the opportunity to develop the skill sets needed to implement those same business practices for the World Wide Web. From courses that include social networking and managing online marketing campaigns, to becoming familiar with website operations and handling e-commerce sites, graduates with a degree in E-Business have the know-how to get results both in the traditional business world and its online alter ago.
Emergency Management
September 11 and Hurricane Katrina, among many other similar events, inspired a new demand for skilled professionals in the area of emergency management. Countless colleges and universities now offer their own take on Emergency Management degree programs, which are designed to provide students with the knowledge necessary to handle various emergency situations. Graduating with a degree in Emergency Management can open up many doors in terms of employment opportunities. Individuals with this academic background could find themselves in managerial positions at hospitals, transportation facilities, schools and utilities, among others.
Homeland Security Management
Similar to the Emergency Management major, the Homeland Security Management degree program was created specifically to improve the process involved with all matters related to security initiatives. Students choosing this major will find themselves in a very hands-on environment, which includes participating in internships at the FBI, local law enforcement agencies and even the White House, to name a few. The necessity for the Homeland Security Management degree came about in order to meet the numerous job openings that were created as a result of the formation of hundreds of brand new government organizations in 2003. These employers are constantly searching for qualified and skilled professionals.
Biomedical Engineering
This particular major isn't new but in previous years, there wasn't much of a demand for graduates in this field. That has changed, however, as technology has advanced and the need to improve the quality of life has influenced the ways many medical professionals in healthcare are providing patient care. Students in Biomedical Engineering degree programs can expect to gain highly desirable skills related to developing new medical devices, research and development and identifying areas where innovative new designs are needed. The employment opportunities for graduates are very lucrative as well.