Not all people do well working in an environment where daily interaction with others (coworkers and/or customers) is mandatory. Independent personalities typically fare better when left alone with minimal supervision. This particular skill set is actually one that some employers need from their workers, which means there are opportunities for individuals that prefer to be on their own.
It isn't entirely realistic to expect to never come into contact with other people but there are certain career choices that are suited for truly independent individuals that would rather march to the beat of their own drum.
Writer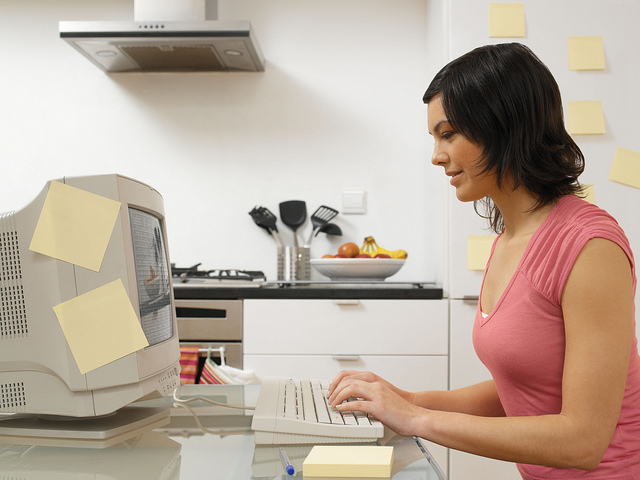 This job position could mean anything: technical writer, article writer, creative writer, etc. In general, writers tend to be independent contractors, which means operating as a self employed person.
The perk: no coworkers, office gossip or pretending to be interested in what everyone else did over the weekend. Another advantage to being a writer is the fact that it's client based, meaning you'll only have to deal with one person/contact at a time.
Each category of writing comes with its own specific duties that could include tasks such as coming up with topics that require approval from the client, interviewing sources/gathering information, organizing data and translating it into easy to understand content, submitting work on deadline, etc.
Medical Lab Technician
Independent individuals that can't see themselves in the corporate world may find a better fit in the healthcare field. Although this industry involves a lot of coworkers and patients, the role of a medical lab technician actually entails being task oriented and working with one patient at a time.
Medical lab technicians have a supervisor/manager that delegates their duties to them, as well as provide instruction as needed. Since the nature of the work is hands-on, it also requires concentration and focus, which doesn't leave much time for talk at the water cooler.
Accountant
Accountants rely on themselves and their knowledge more so than receiving constant direction from a supervisor or other authority figure. Independent personalities that do their best work left to their own devices will find those needs fulfilled with an accounting career.
Depending on the specific accounting position and company, the average workday for an accountant revolves around navigating mounds of information, analyzing spreadsheets and making sense of numbers more so than spending days in meetings and hearing everyone else's opinions.
Graphic Designer
Graphic designers get to use their creativity and technical talents to put together amazing websites, ad campaigns and other design projects for clients. This career choice is great for independent personalities because it allows them the flexibility to focus on certain projects and tasks according to their preferred work schedule and spend their days completely immersed in their craft.
Because graphic designers have clients/companies they work for as an independent contractor (or as part of a design firm), there is some level of communication involved. However, the majority of it deals with receiving instruction and feedback. So it is communication with purpose and not mindless banter that many office coworkers tend to be guilty of.