Being stuck in a job where there is no room for advancement is one of the worst situations anyone can find themselves in. However, certification programs are allowing working professionals to take their careers into their own hands. While not every job title has certifications that can be obtained, each year more employers are making it possible for their employees to find incentive by earning this type of recognition.
Contrary to popular belief, you don't have to be employed in the healthcare or technology field in order to find certification opportunities to boost your career. Those working in the Hospitality, Fitness, Manufacturing and Safety industries will be pleased to know that there are certificates within these fields that could mean a promising job outlook for the future.
Hospitality Certification
The hospitality industry is a huge one that continues to enjoy thriving business each year. In fact, it is because of the heavy competition in this field that has led to a number of employees seeking ways to rise above the pack and better position themselves for promotions and salary increases.
One of the best career moves a person in the hospitality industry can make is to earn the Certified Hospitality Trainer (CHT) certification through the American Hotel & Lodging Educational Institute (AHLEI). Getting this certification–or any of the other valuable alternatives available–is key to staying up to date on the latest trends, practices and strategies for dealing with things such as customer service, training techniques and management.
Fitness Certification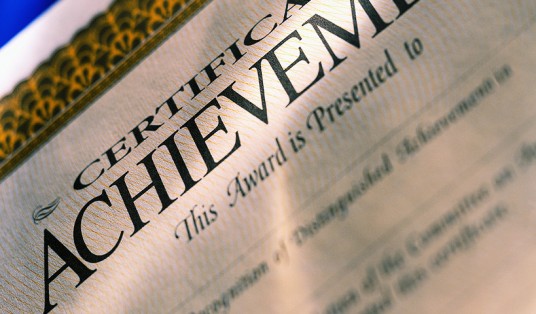 With the general population becoming more health conscious, this has resulted in a boom in the fitness industry. From gyms experiencing an increase in new memberships to higher numbers of personal trainers going into business for themselves, the public is continually looking for experts in the field to guide their health and fitness goals properly. Obtaining certification through the National Endurance Sports Trainers Association, National Federation of Professional Trainers and other reputable organizations, could mean the opportunity to not just improve your job position and income but allow you to officially establish your credibility and level of expertise with your customers.
Manufacturing
Being employed in the manufacturing industry means more than simply being a part of the goods-production process. More employers are recognizing that possessing certain certification is ideal for strengthening their staff and improving overall productivity. In addition to acquiring MBA degrees for this field, there is also the option of earning certification in related fields that can be applied to the manufacturing industry, such as Certified Manufacturing Engineer, Certified Manufacturing Technologist and Certified Engineering Manager. These certifications can be received through the Society of Manufacturing Engineers, among others.
Safety
Getting certification and demonstrating key skills couldn't be any more relevant than in the Safety industry. The importance in maintaining workplace safety has led to a number of certifications within this field that employees can greatly benefit from, including Safety Training Specialist, Certified Safety Manager and Emergency Management Specialist, among many other certifications that can be acquired through organizations like the National Association of Safety Professionals.