They really do have scholarships for just about everything these days. While athletic scholarships have always been the norm, this category of financial aid has also expanded to include sports that most people may not have thought of. Bowling is a prime example.
There are professional bowling leagues and individuals that have made this sport a profitable career for themselves but most students probably never give bowling much thought outside of it being a fun activity to do with friends on the weekends.
However, the bowling scholarships listed below are legitimate and could be worth looking into, especially for students that enjoy bowling in general. Because it is a scholarship, students need to be realistic when considering whether or not they are eligible to apply in terms of talent (just because you like to bowl doesn't necessarily mean you qualify for receiving a scholarship).
USBC Chuck Hall Star of Tomorrow
Award Amount: $6,000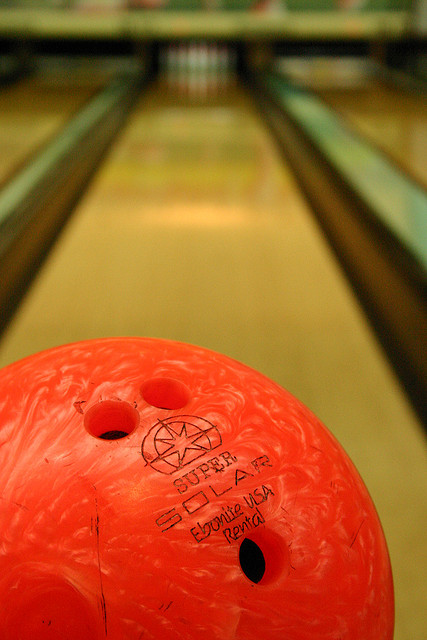 About the Scholarship: Male high school and college students who have a strong academic track record, community service involvement and who are competitive bowlers at the local, state and national levels are eligible to apply for the USBC Chuck Hall Star of Tomorrow scholarship. Applicants must have a GPA of 3.0 or higher, as well as be an active USBC Youth member in good standing.
In addition to the application, students must also submit 2-3 letters of recommendation, as well as an official/unofficial transcript.
Award Amount: $1,000
About the Award: Each year the USBC (United States Bowling Congress) chooses 5 male and 5 female high school students for its All-American Team. Student bowlers must be nominated by a coach or team administrator to be considered. Once the nomination has been accepted, the students will receive an application packet, which must be submitted along with letters of recommendation, an essay and resume.
Final candidates are chosen based on their bowling expertise, academic materials/documents submitted, as well as their academic record and community service involvement. Students chosen to be on the team are each awarded $1,000.
USBC Earl Anthony Memorial Scholarship
Award Amount: (5) $5,000 will be awarded to 5 recipients.
About the Scholarship: Unlike the two previous financial aid opportunities listed above, being a proficient student bowler isn't one of the main criteria required to be eligible for the USBC Earl Anthony Memorial Scholarship. However, applicants must be an active USBC Youth member in good standing, as well as maintain a minimum cumulative GPA of 2.5 or higher.
Both high school seniors and currently enrolled college students are eligible to apply. Other requirements include having a strong track record of academic excellence and community service. Candidates must submit a completed application, along with at least two letters of recommendation and transcripts (unofficial or official). Financial need is also taken into consideration for this particular scholarship opportunity.
PBA Billy Welu Memorial Scholarship
Award Amount: $1,000
About the Scholarship: Current college students that participate in competitive bowling at the amateur level are eligible to apply for this scholarship. They must also maintain a 2.5 GPA or higher. In addition to being competitive bowlers, applicants should also demonstrate academic excellence.