With the popularity of social media continuing to rage on, it's safe to say that this phenomenon won't disappear anytime soon. Companies of all sizes and from all industries recognize the importance of using social media to give their brand more exposure. As a result, these companies put a lot of time, money and energy into their online campaigns to ensure their message gets out to the masses.
As long as businesses need to rely on social media to thrive, it will require hiring well trained professionals to generate results. This means an entirely new slew of career possibilities and job positions that are ripe for the taking.
Social Media Editor
The social media editor is an individual tasked with the responsibility of keeping a company's content online fresh and engaging for its target audience. While the actual job duties vary from employer to employer, most social media editors work closely with members from other departments, such as reporters, bloggers and traditional editors, to identify and develop content that stays true to the company's brand and ensures all its social media profiles are up to date.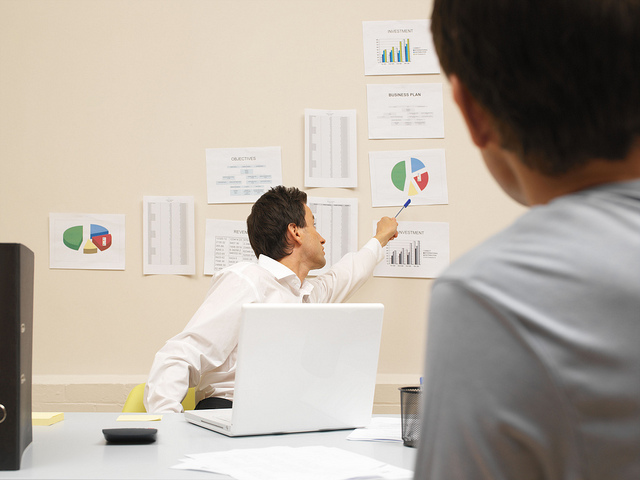 Social media editors should be well versed in using all social media platforms, as well as identifying new ways in which social media can be used to benefit the company.
Working well with others, being able to delegate tasks and having basic knowledge of journalism, blogging and publishing to online platforms are also vital qualifications to bring to the table.
Social Media Manager
The role of a social media manager requires an individual that is a master at multitasking. This career position is very hands-on and ranges from basic housekeeping tasks like updating the social media profiles for a company (posting updates, adding new content, posting photos, etc.) to more involved duties such as managing a company's marketing campaigns, collecting data and using analytical strategies to interpret the results and figure out how to increase the company's return on its investment.
Aside from knowing how to post content and images to various online profiles, social media managers must be very knowledgeable about blogging and online content management.
Social Media Strategist
Similar to the career positions listed above, social media strategists have the important job of using social media platforms in order to improve a company's visibility, reach a wider audience of potential customers and improve a company's return on investment. But this particular job position requires a very analytical mind and attention to detail.
As the job title implies, social medial strategists strategize, which means coming up with new, innovative ways to use social media for a company's benefit. This means more than just posting new content on a regular basis. Strategies could include identifying ways to get customers that normally don't use social media to get onto these platforms in order to take advantage of special offers or learn about new products and services offered.
Ideal college majors for pursuing a career in social media include journalism, communications and marketing, as well as new degree programs that focus entirely on social media.