Preparing for the SAT tests can be overwhelming for students taking it for the first time. Of course there are more than enough ways to study for the SATs, including reviewing study guides, reading the test prep books and doing practice exams. The Internet alone has given students even more options in this category. However, there's nothing wrong with exploring new alternatives.
Mobile apps are the latest innovative way that college bound students are covering all their bases when it comes to acing the SAT tests. For a society that is obsessed with their phones, laptops and other similar electronic devices, the need for instant gratification at our fingertips continues to drive the demand for various apps that are simply used to make our lives easier.
While there are plenty of SAT apps to choose from–with new ones being created each year–below are four applications that are definitely worth checking out.
eTextPrep App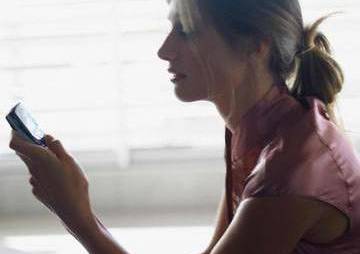 The eTextPrep app is currently available for download on any cell phone. Students that continue to struggle with vocabulary will find this particular app to be very helpful. For $7.99/month, students receive two SAT vocab words a day. For each word, the definition and parts of speech are also provided. Because this app sends out SAT vocab words on a daily basis, it helps students stay active in this aspect of their study habits. Additional info that comes with the eTextPrep app for SAT vocab includes a weekly word review, which students can use to test themselves, and a section that focuses on Greek and Latin prefixes, roots and suffixes.
SAT Remix App
The SAT Remix app is a unique approach to studying for the vocabulary component of the SAT tests. With prices starting at $24.99 (for 3 months), students have the ability to download this app onto any cell phone and participate in vocab lessons that are set to music. By incorporating music, it makes studying less of a chore–not to mention that the SAT Remix drills students on over 300 of the most commonly missed words on the SAT test. This app is entertaining as well as effective.
SAT Score Quest App
Those on tight budgets will be happy to know that the SAT Score Quest app is free to download. Compatible for the iPad, users can enjoy instant access to a personal tutor that explains the various techniques for solving/answering SAT questions. The SAT Score Quest app also comes with 45 practice questions, a score report, voice recording capabilities and lessons related to 15 core concepts covered on the SAT tests.
Tutor.com To Go App
Students that own the iPad, iPhone or iPod Touch can download a free trial of the Tutor.com To Go app in order to try out its live tutor capability (after the trial ends, plans are available starting at $34.99/month). This app provides a personal tutor that helps students prepare for the SATs by answering their questions and concerns about the test. A digital blackboard is also used by the tutor to further explain to the user how the Tutor.com To Go app obtained the answers given.