One of the biggest mistakes students make when preparing for college is not filing for the Free Application for Federal Student Aid–more commonly known as the FAFSA. Among the many excuses given for not doing so include statements such as, "My family makes too much money…I wouldn't quality anyway." Unfortunately, such assumptions cause students and their families to miss out on finding out if this actually applies to their situation or not.
Whether you think your family makes too much or not enough, all students hoping to earn a college degree should making filing for the FAFSA their main priority. Below are three vital reasons as to why:
Reason #1: Qualifying for Grants (Free Money!)
Unlike loans, federal grants do not have to be paid back at a later time. There are a score of grants available through the federal government that are for the sole purpose of helping students with great financial need afford the expenses related to obtaining a college education.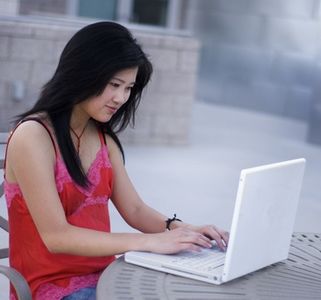 The Pell Grant is among the most well known and widely received type of grant. Students whose families have an adjusted gross income of $50,000 or less per year could receive as much as $5,500 to pay for school. It is important to note that students with parents that make a high salary are less likely to qualify. However, students with a parent (or parents) that is unemployed and/or been laid off, does improve their odds for being considered for a Pell Grant.
But the only way to find out is by filing for the FAFSA.
Reason #2: Lessen the Family's Financial Burden
All parents with children in college or those close to reaching that stage, are well aware of the high costs involved. Even with years of savings, the rough economy and unforeseen circumstances have tapped many families financially, preventing them from acquiring enough funds needed to put their child/children through college. Families that haven't been able to put any money away are in an even more difficult situation.
However, filing for the FAFSA could turn up promising results that can help a student pursue their college education without the stress of adding more financial expenses to their family's pile. Students with parents that are divorced, as well as parents with more than one child in college can benefit greatly by taking the time out to file the FAFSA in order to see where they stand and what their options are. In many cases, families in these particular situations could stand to earn a lot of financial aid for college.
Reason #3: Secure the Best Student Loans
Because the cost of college only seems to be getting higher each year, even a handful of grants, scholarships and savings can't afford the entire cost of a traditional 4-year education. While taking on student loans is no fun, filing for the FAFSA is a great way to potentially qualify for a federal Stafford loan.
Receiving a Stafford loan means being able to lock in the lowest interest rates available currently, as well as benefiting from much more flexible repayment terms, compared to other types of loans.