The benefits of online certificate programs are well known, which is undoubtedly why it has become such a popular method of pursuing higher education, especially for working professionals.
Although Harvard does have its own set of requirements that must be met in order to be considered for its online certificate programs, it is definitely worth checking out. Who w0uldn't feel like bragging a bit if they got accepted into a program at Harvard, online or otherwise?
Web Technologies Certificate Program
What You Learn: Those enrolled in Harvard's Web Technologies certificate program will develop skills related to building websites that are dynamic and user-friendly. Students will also receive instruction as to how they can format the sites they create for adaptation for a variety of electronic devices aside from laptops and desktop computers, such as tablets and smartphones. This certificate program keeps abreast of the latest technological advances, allowing its students to keep their skill set fresh.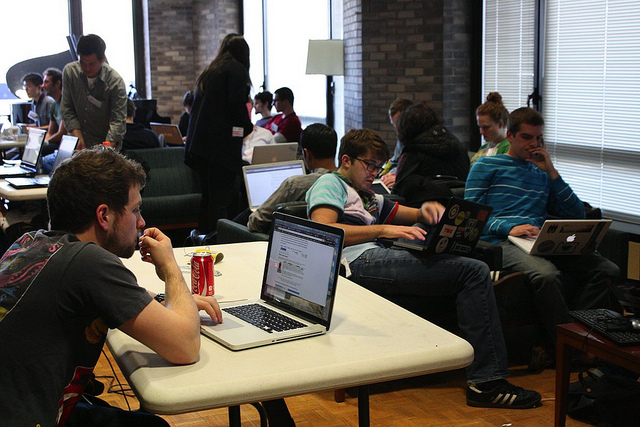 There are currently both on-campus and online courses in the Web Technologies certificate program. Online courses available include:
Fundamentals of Website Development
Introduction to Web Content Management Systems Site Development
Building Mobile Applications
Web Development Using XML
Essential Windows 8, WinRT and Windows Phone Development
Developing Web-Based Database Applications
Database and Information Management Systems
Strategic Management Certificate Program
What You Learn: Professionals in the management field can always benefit from learning the latest strategies, methodologies and other aspects associated with being in this type of career position. Enrolling in Harvard's Strategic Management certificate program introduces students to concepts that will assist them in building a strong foundation to root their management skills and address a number of different work environments, from small business to the corporate level and nonprofits.
Both on-campus and online courses are available through the Strategic Management certificate program. The online courses include:
Strategic Management (a mandatory course for all students in the program)
Economics of Business
Strategies for Sustainability Management
Corporate Sustainability Management
Organizational Behavior
Managing Virtual Teams
Human Resources Management
Public & Nonprofit Service and Performance Management
Crisis Management and Emergency Preparedness
Leading and Managing Nonprofit Organizations
Strategy and Competition in Higher Education
Services Marketing and Management Strategies
Digital Marketing: Social Media and Online Strategies
Religious Studies & Education Certificate Program
What You Learn: Educators focused on religious teachings will be provided with a well-rounded foundation through the Religious Studies & Education certificate program. In addition to the basics, such as religion, history and world politics, this certificate program presents things from a cultural studies aspect.
Both on-campus and online courses are available. Two online courses are mandatory for all students in the program. The list of online choices include:
Religion, Education and Democracy (mandatory)
Methods in Religious Studies and Education: Integrating the Study of Religion into Curricula (mandatory)
Islam and Democratization: Lessons Learned from the Arab Spring
Bodies and Sexualities in the Medieval Middle East: Medical, Cultural and Religious Views
Buddhism and Japanese Artistic Traditions
World Religions
Religion, The Arts and Social Change
Understanding Islam and Contemporary Muslim Societies