Golf has always been a fairly popular sport but ever since Tiger Woods appeared on the scene in the late '90s, tons of young people have gotten onto the golf bandwagon. The number of student golfers, including female golfers, has only continued to grow and as with many other mainstream sports, this means opportunities for those with goals of earning a degree from a college or university.
Female student athletes in particular have a huge advantage when it comes to scholarships because there is no shortage of financial aid opportunities designed specifically for certain sports, hoping to encourage and promote more female players. When it comes to golf, female students of various experience levels should definitely look into as many golf scholarships as are available to them.
Depending on the award amounts, securing just a handful could easily go a long way in affording the costs of a college education.
Award Amount: varies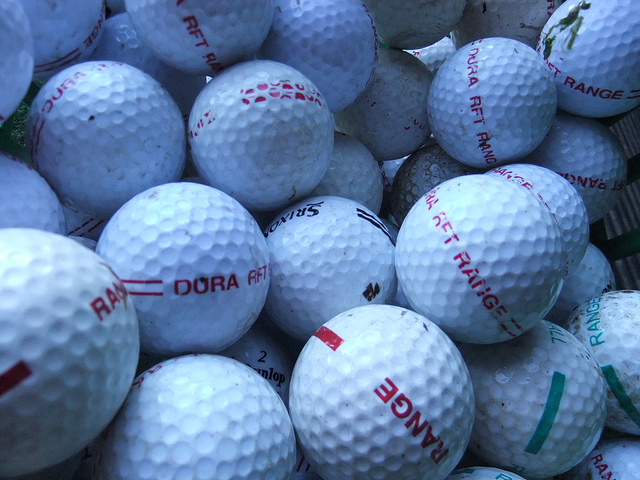 About the Scholarship: The WSCGA Foundation is about not just supporting golf but young female golfers. To get into the running for a WSCGA Foundation Scholarship, students must fill out and submit a general application form.
Based on that data, academic goals, extracurricular activities, grades and golf skills, the committee will then determine which type of scholarship would be the most suitable match for the chosen winners. The WSCGA Foundation currently has five scholarship funds available to award to selected winners.
Applicants must be female, play golf, reside in Southern California, maintain a 3.2 GPA or higher and enrolled at full-time status at an accredited college or university with plans to complete an Associate or Bachelor's degree.
Caitlin Brondolo Charitable Foundation Golf Scholarship
Award Amount: $2,500
About the Scholarship: This particular scholarship was created in memory of Caitlin Brondolo, a young golfer who lost her life at age 12 to carbon monoxide poisoning. The foundation was established in her memory to carry on her love for the game and to help encourage more female students to play the popular sport.
Eligible applicants must be female seniors in high school who have already been accepted into an accredited college or university. They must also maintain a 3.5 GPA or higher and have played a minimum of two years on their high school's golf team. Additionally, applicants must also have been selected to play competitively at the collegiate level at the school they've been accepted to.
Phyllis G. Meekins Scholarship
Award Amount: $1,250
About the Scholarship: Each year the LPGA Foundation awards the Phyllis G. Meekins Scholarships to minority female golfers in high school who demonstrate financial need. To qualify, applicants must be female, play golf, require financial assistance for college and come from a recognized minority background. Criteria used to choose a winner include letters of recommendation, community service involvement and academic standing.
Applicants must maintain a cumulative unweighted GPA of 3.0 or higher, be accepted into an accredited college or university and have plans to play golf at the collegiate level.