When it comes to being a college bound student, it is essential to learn how to step up one's communication skills through email. Failing to do so could negatively affect a student's college career. In most cases, students will use email to regularly correspond with their professors.
Showcasing poor email etiquette when communicating with professors makes for a bad impression and if such habits are carried over into email messages to potential employers/professionals, the outcome could be even worse. College freshmen in particular need to understand the importance of polishing their email skills and know the proper etiquette.
While email etiquette is crucial for students of all levels, freshmen tend to be guilty of having bad email correspondence because of the lax in grammar, structure and writing style they've gotten used to in high school. The popularity of social networking and texting culture hasn't helped much either.
Start With the Proper Email Address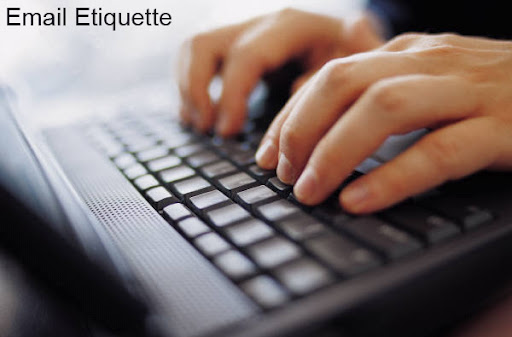 Needless to say, choosing a professional email address should be the first step. If you've already done this, kudos. If not, take the steps necessary by opening a new email account.
Reserve this account for all college and business related matters. Save your "CutiePieAngel01@email.com" for your friends and social network. Oftentimes your first and last name is more than enough.
Having a suitable email address in place by the time you get on campus will give you enough time to get used to using this account. It'll also allow you to put that info on all of your necessary paperwork right away instead of relying on your old, inappropriate address in the meantime.
Get the Bare Bones Correct
Sure, the body of the message is important but if you want your email to be well received and avoid the trash can, pay attention to the essential components of your email:
– Subject Line: It's easy to get sent to the Spam folder if your subject line isn't worded properly. If you're emailing a professor, put your name (first and last) along with the title of the course (if necessary, include the course ID #). Emails to a business professional/employer should also include your name as well as a short phrase that sums up the purpose of the message, such as "Interview" or "Application Inquiry."
– Salutation: A professor or potential employer is a professional figure–not your friend–so address them as such (Mrs./Mr./Professor, etc.).
– Close: Keep this part professional yet simple. "Sincerely," "Best," "Regards" are all ideal.
Structure
Know why you're writing the email and make sure to proofread not just for typos and grammatical errors but so that you're confident your message makes sense. Did you get your point across? Is it too long/wordy? Keeping an email message as concise as possible is ideal.
If you need to arrange office hours with your professor, missed a test or had an emergency, don't dive into a lengthy back story or make an emotional plea. Get straight to the point and leave the long-winded explanations for when you meet with your professor in person.