Every year high school seniors have to deal with the tedious process of receiving, completing and sending out numerous college applications to their top choices. However, there are ways to simplify and even streamline the way students approach this process. Instead of filling out several applications, what if you could take care of everything in one fail swoop? Believe it or not, it is possible to do this–you just have to find the right application.
The Universal College Application
With over 60 colleges and universities on the list that accept the Universal College Application, college bound students have the ability to use this single form in order to submit to as many schools as they wish. Some notable colleges and universities that use the Universal College Application option include Tulane University, Duke University and John Hopkins University.
To make things convenient, the Universal College Application is done online. Students must first register and create a personalized account. They will then be able to complete the application online, as well as select which schools they want to submit to. While there is no cost to complete the Universal College Application, there are still traditional fees for applying directly to the colleges selected. It is important to note that while this type of application is meant to streamline the admissions process for students, some of the colleges and universities on the list may still require additional materials, such as SAT and ACT scores.
The Common Application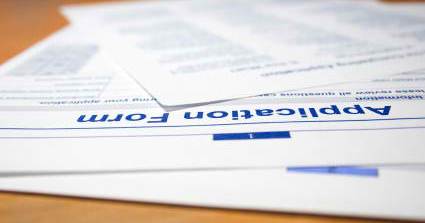 Similar to the Universal Application, the Common Application was also designed to provide students with an easy way to submit themselves to multiple schools without needing to complete a separate application for each one. There are currently 450+ colleges and universities that welcome this type of application, which gives students a much wider selection of schools to apply to. The Common Application can be completed online or in hard copy form. Students wishing to do this process online will have to create an account, which will give them access to the form.
Only schools that use a "holistic selection process" are allowed to be included on the list of participating colleges. The holistic selection process describes using both subjective and objective criteria to choose students. Instead of only focusing on test scores (objective), schools on the Common Application list also take into account personal essays, letters of recommendation and other subjective materials. There is no extra charge to complete and submit this application, although regular application fees apply for each school submitted to.
The Common Black College Application
As the name suggests, the Common Black College Application is tailored for students hoping to get accepted into an HBCU (Historically Black Colleges & Universities). Unlike the two applications mentioned above, there is a one-time fee students must pay in order to complete this application, which is $35. However, this fee ensures that a student's application will be sent off to the 35 HBCUs in the country, such as Clark Atlanta University, Hampton University and Tuskegee University. Although their application will be sent to all of the HBCUs, students are given an additional preference of choosing their top 4 choices.