Although teachers in general aren't known for bringing home huge paychecks, this has not stopped waves of students from pursuing this career goal in order to become the next generation of future educators. Colleges and universities all across the country continue to receive large numbers of applications from students hoping to get accepting into various teaching degree programs.
While the specific requirements for becoming a teacher varies from state to state, one aspect of the process is essential: gaining hands-on experience to kick off a career upon graduation. Participating in a teaching residency program is a great way to accomplish this goal.
Below are just a few benefits that come with being in a teaching residency program:
Get Paid While You Train
Although a person shouldn't only think of the money aspect, if there's a way to have the best of both worlds, why not check it out? Considering that traditional internships are often non-paid, the opportunity to work in your chosen field while receiving a paycheck is a pretty good situation to find yourself in. Because each state has its own way of structuring its teaching residency programs, the actual pay rate varies widely. Some programs offer salaried positions, while others provide stipends to cover living expenses for the duration of the program.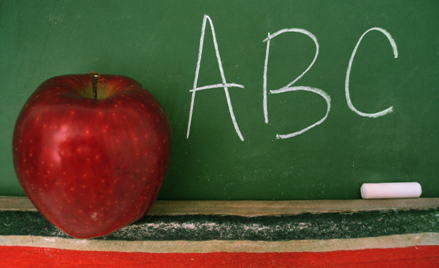 Other financial arrangements could also include becoming eligible for financial aid in the form of scholarships and grants that are specific to the teaching residency program.
Accessibility to a Strong Support System
While in the teaching residency program, participants have direct access to their own mentor. In this capacity, the mentor works alongside the participant on a regular basis and is available to answer any questions or address concerns that may come up. For individuals that have relocated to a different area or even a different state be in the program, it can be difficult to make connections on their own. Having a mentor readily available eliminates the intimidation factor. Additionally, graduates of the residency programs often remain close-knit with their fellow alumni, which is ideal for both networking as well as socializing purposes.
Ongoing Support
Once the program is completed, teachers aren't just left to their own devices. Those that graduate from a teaching residency program often continue to receive ongoing support as needed, in the form of workshops, seminars, coaching and even assistance with job placement. These resources serve as ways for new teachers to develop themselves professionally so that they aren't just fully prepared for full-time employment as educators but so they'll be the most desirable candidates to schools that are hiring.
Many programs put together special mixers and other similar networking events to invite alumni to. This allows graduates to remain in touch with their mentors, other professionals and stay in the loop about possible teaching opportunities as well.
Get Closer to Your Goals
Successfully completing a teaching residency program means earning certification/licensure, which is a great way to bring new teachers that much closer to completing the necessary requirements towards becoming a professional educator in the field.