Applying to a UC means not only gathering the required documentation and paperwork but being mindful of the various deadlines as well. Below are some of the most important dates for students to remember if they plan on submitting their application to a UC in time for the Fall 2012 term:
October, 2011: Online UC Applications Now Available
Students planning on enrolling or transferring in time for Fall 2012 now have the opportunity to access and complete their application online. Take note of the information below that will need to be provided in order to complete the application in a timely manner:
Transcripts: Make sure to request both official and unofficial transcripts. The unofficial copies should be kept for your records, while the official versions should be reserved for the UCs that request hard copies.
Test Scores: Freshmen and sophomore applicants have the choice of submitting copies of either their scores for the SAT Reasoning Test or the ACT With Writing test. In order to meet the deadline, students will need to have taken these tests in time to receive the score results by December of 2011. All applicants should also include test scores for the following: TOEFL, Advanced Placement, SAT Subject Tests, IELTS exams and/or the International Baccalaureate.
Annual Income: Students applying for a fee waiver or the Educational Opportunity Program will want to have accurate information about their parents' annual income for 2010 and 2011 if they are a dependent or their own financial information for 2010 and 2011 if they are independent.
Social Security Number: For students who have this number assigned to them, this info expedites the process of matching various documents to make sure they all belong to the same individual.
Citizenship Status: Depending on the situation, students who are not U.S. citizens will need to provide acceptable documentation showing their immigrant status and visa type.
Statewide Student ID: Students who have attended a California public school from grades k-12 are typically given a statewide student ID number. If you cannot find your number on your transcript, you may request it from your school's registrar or academic advisor. Providing this number on your application is optional, however.
Payment Preference: Students have the option of paying the application fee by credit/debit card or by mailing a check to the indicated address.
 October, 2011 thru November, 2011: Work on Your Application Packet



In addition to getting together the documentation listed above, students should begin working on other aspects of their application, such as their UC personal statement essay. The prompts have not changed so students have plenty of time to begin thinking about what they want to write about. Don't forget to have your draft read and edited by an English teacher, as well as looked over by your academic advisor (or guidance counselor). The more people you get to read your essay and give feedback, the better. Follow the essay prompt instructions carefully. The personal statement essay should be a student's first priority since this component plays a huge factor in the admissions process.
Fill out all parts of the application thoroughly. Double and triple-check your information and make sure you don't forget anything important, such as awards received, community groups you're a member of, school clubs you belong to, as well as any other extracurricular activities you have. Only include relevant information from your years in high school.
November 1-30, 2011: Filing Period for Applications
College bound students and prospective transfers have from November 1 until November 30, 2011 to turn in their online applications. This filing period tends to go by quickly so it is best for students to avoid waiting until the last minute. Submitting around mid-November gives students enough time to turn in their information and tackle any possible issues that may come up, such as errors on their application, server problems, website issues, etc. Before submitting your application online, it is a good idea to print out the entire application and additional parts, such as the Awards & Activities section and your personal statement essay, to have as a back up for your records. This will especially come in handy should anything happen to your online submission or in the event that you need to redo the application at the last minute.
January 1, 2012: Filing Period for FAFSA
Applicants, regardless of term, have from January 1 until March 2, 2012 to access and complete the FAFSA and/or Cal Grant Verification forms. Early January is also the tentative time frame for transfer applicants to report their final grades for the Fall 2011 term and any in-progress or planned coursework.
March 1-31, 2012: Freshmen Decisions
This is the month where UCs will determine which students will be accepted to their campuses for the Fall 2012 term. Below is the breakdown of the time frame for each UC campus when it comes to making their decisions regarding incoming freshmen:
UC Berkeley – March 29th
UC Davis – Mid-March
UC Irvine – February 1 through March 31st
UCLA – Coming Soon
UC Merced – Early February
UC Riverside – Coming Soon
UC San Diego – Mid-March through March 31st
UC Santa Barbara – March 17th through March 31st
UC Santa Cruz – March 15th through March 31st
March 1 -May 2, 2012: Transfer Student Decisions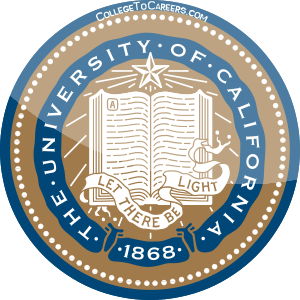 Transfer students have their own set of dates that relate to when they'll be notified of their acceptance. Below is a list of those dates for transfers hoping to attend a UC for Fall 2012:
UC Berkeley – April 27th
UC Davis – November 15, 2011 (under the TAG program, decisions will be finalized one year prior to the term of prospective enrollment)
UC Irvine – April 30th thru May 1st
UCLA – Coming Soon
UC Merced – Coming Soon
UC Riverside – Coming Soon
UC San Diego – Mid-March through April 30th
UC Santa Barbara – March 17th through May 1st
UC Santa Cruz – March 15th through May 1st
May 1, 2012: Deadline for Freshmen SIR
(June 1, 2012: Deadline for Transfer SIR)
SIR is short for "Statement of Intent to Register." This document officially states whether you accept or decline an offer of acceptance to a UC. You'll be provided with an SIR form or given instructions where to access this document. If you have applied to multiple UCs, it is ideal to wait until you have heard back from all of them before submitting your SIR for your top choice.
July 15, 2012: Transcripts & Test Scores Due
All freshman and transfer students must have their final transcripts and relevant test scores turned into the campus admissions office after being officially admitted to that school for the Fall 2012 term.