Education and the UC Application are among the many things that have undergone many changes due to the advancements in technology. Not only is distance learning becoming one of the most popular ways for people to attend classes and earn their degree, the application process itself to traditional colleges and universities has also gone virtual. Students now have the ability to submit their college applications directly via the Internet. Below are some helpful tips and information to help new students handle this part of the admissions process the right way.
Make Time for the Online UC Application
Although filling out applications online doesn't take long to do, when it comes to filling out the 2012 UC application, it is vital that students not rush through it. Set aside a specific day when you don't have anywhere important to be and take your time filling out the application from beginning to end. New students will have to create an online account. Using their login information they will be able to access the online UC application and begin working on it. The great thing about having a personal account is that it allows students to save their progress and then pick up where they left off at a later time.
For those that are wary of providing such personal and sensitive information on the Internet, the online application is completely secure. This means that all precautions have been taken to create the ideal encryption program to discourage and prevent people from hacking into and accessing student information. The encryption involved in this particular process is so tough that only the latest browsers are capable of handling and processing the maximum security measures the UC application site offers.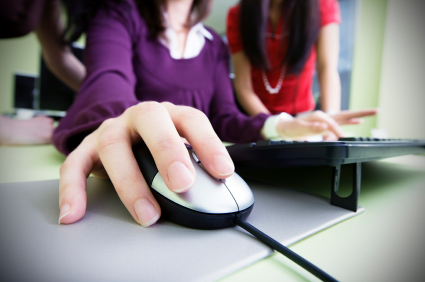 Have the Right Browser to Breeze Through the Process
Even though this should not be an issue for a majority of students who are already tech savvy, it is still a good idea to review which browsers are recommended for proper viewing and function when working on the UC online application. Any of the following browsers are ideal: Internet Explorer 8, Firefox, Chrome 6 and Safari 5. Additionally, students should also check that their laptop or desktop computer has JavaScript enabled for the browser being used. Enabling this feature allows the application site to properly display items on the page, as well as maximize the site's functionality.
Work on a Hard Copy Rough Draft of the Application
As with any crucial piece of documentation, the last thing you want to do is make any mistakes. Even though you'll be filling out the actual UC application online, there is nothing wrong with making things on yourself easier by taking the additional step of printing out a hard copy of the entire application and filling in your information in pencil first. This gives you the opportunity to accurately provide the information the application asks for and once you're done, all you'll have left to do is access the online application itself and start filling in the answers, which will already be right in front of you. Having a rough draft to work off of is also ideal for brainstorming for other parts of the application, such as the personal statement essay and listing high school awards, accomplishments, honors, activities, etc.



Have Your Paperwork With You Before You Start the UC Application
While having an online account makes it convenient for students to log in and out and work on their online UC application at their own pace, it helps to have all of the documentation required right from the start. Doing so not only saves time, it also prevents students from the tedious back and forth process of tracking down their paperwork. There are key items that will be required in order to fill out the UC application online properly. Below is a list of the key items students should have handy before they attempt to start filling things out:
Test Scores: Students that have completed the SAT, ACT, TOEFL, IELTS, Advanced Placement and/or International Baccalaureate should make sure they have copies of their final scores handy. While the SAT Reasoning Test and the ACT With Writing tests are vital for freshmen and sophomore applicants, the more scores you have to enter, the better, since it helps to showcase your academic, test taking skills.
Transcripts: No student can be accepted into a college or university without submitting copies of their transcripts. Order non-official transcripts to work off of instead of official transcripts for this step (official transcripts are sealed and must be opened by an authorized admissions official in order for the documentation to be accepted, while non-official transcripts are not sealed and may be opened and viewed by anyone).
Social Security Number: Entering your social security number helps to keep all of a student's application information and additional paperwork together and make it easily identifiable.
Citizenship Status: If you are not a citizen of the United States, you will need to submit acceptable documentation that shows what your visa type and immigration status is. Students that are citizens, simply need to state this directly on their UC application online.
Financial Information: For the purpose of applying for financial aid, a fee waiver or the Educational Opportunity Program, students who are dependents must enter information related to the annual income for their parents for 2010-2011. Students that are independent will need to provide their own annual income figures for the years 2010 and 2011.
Payment Information: If paying by credit or debit card, students will need to have their card on-hand to enter the number, expiration date and other related information for the card they plan on using to pay the application fee online. There is also the option of mailing a check. It is important to use the mailing address provided on the website as instructed.
Statewide Student ID: This optional piece of identification is typically assigned to all students in grades K-12 who have attended a public school in California. The high school transcript should have a student's ID number printed on it. If not, a request can be made to obtain this information through the school registrar or counselor.