Over the years many different trends in education and higher learning have cropped up–namely, distance learning. As a result many colleges and universities have had to develop new approaches to keep up with the changing times. One such trend includes the increase in Hispanic students enrolling at colleges and universities around the country. In Northern California, the National Hispanic University–located in San Jose–has experienced such a surge that the school is expanding its offering of degree programs and courses in order to better accommodate its student body. One of the ways this is being accomplished is by creating 100% online degree programs, which NHU has never done before in its 30 year history.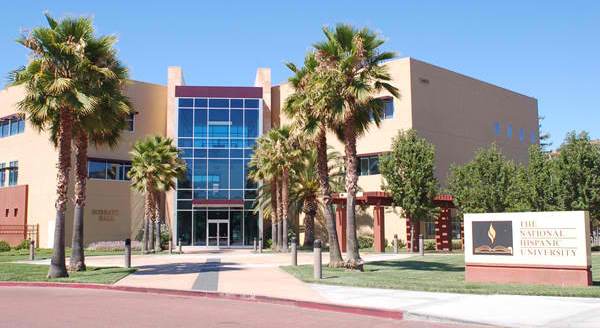 Since 1981, when the National Hispanic University was founded by the late Dr. B. Roberto Cruz, the school has become known for providing a positive and nurturing environment for students from Hispanic as well as other ethnic backgrounds. In terms of undergraduate, graduate and certificate programs, NHU specializes in the areas of Child Development, Computer Science, Business and Teacher Education. In recent years, the degree program options have grown to also include new concentrations such as Criminal Justice, Social Studies & Social Issues, Political Science, Spanish, Liberal Studies and Psychology.
Because this is such a new endeavor for NHU, the school is starting off slow by offering two 100% online degree programs: M.A. in Education and B.A. in Child Development. These degree programs will be available to students in an online setting starting April 30, 2012. Other programs are scheduled to follow later on in the year. Currently the National Hispanic University offers a handful of hybrid classes, which requires students to attend traditional classes on campus as well as participate in online components that involve activities such as assigned readings, video and multimedia presentations, online chat sessions with instructors and other students, practical assignments and group projects.
NHU's M.A. in Education program focuses on specializations in Teaching and Learning. Individuals enrolled in this degree program are trained to become properly prepared to enter the workforce as proficient educators, specifically when dealing with culturally and linguistically diverse classroom environments. The courses offered through this program are designed to empower future educators with the skills needed to effectively communicate with students, encourage learning in a multicultural setting, embrace and promote diversity and implement various methodologies for enhancing the learning of all students, including those that fall under the "English as a Second Language" category.
Pursuing NHU's B.A. in Child Development introduces students to a variety of ways to equip themselves with the knowledge and skills required to meet the needs of young children as well as their families. Future educators will learn firsthand the importance of providing the right cultural, linguistic and social diversity needs when it comes to the childcare profession. Additionally, this online degree program has a strong focus on the bilingual/biliteracy aspect and its effectiveness when it comes to interacting with children from Hispanic families and households where two languages are spoken.